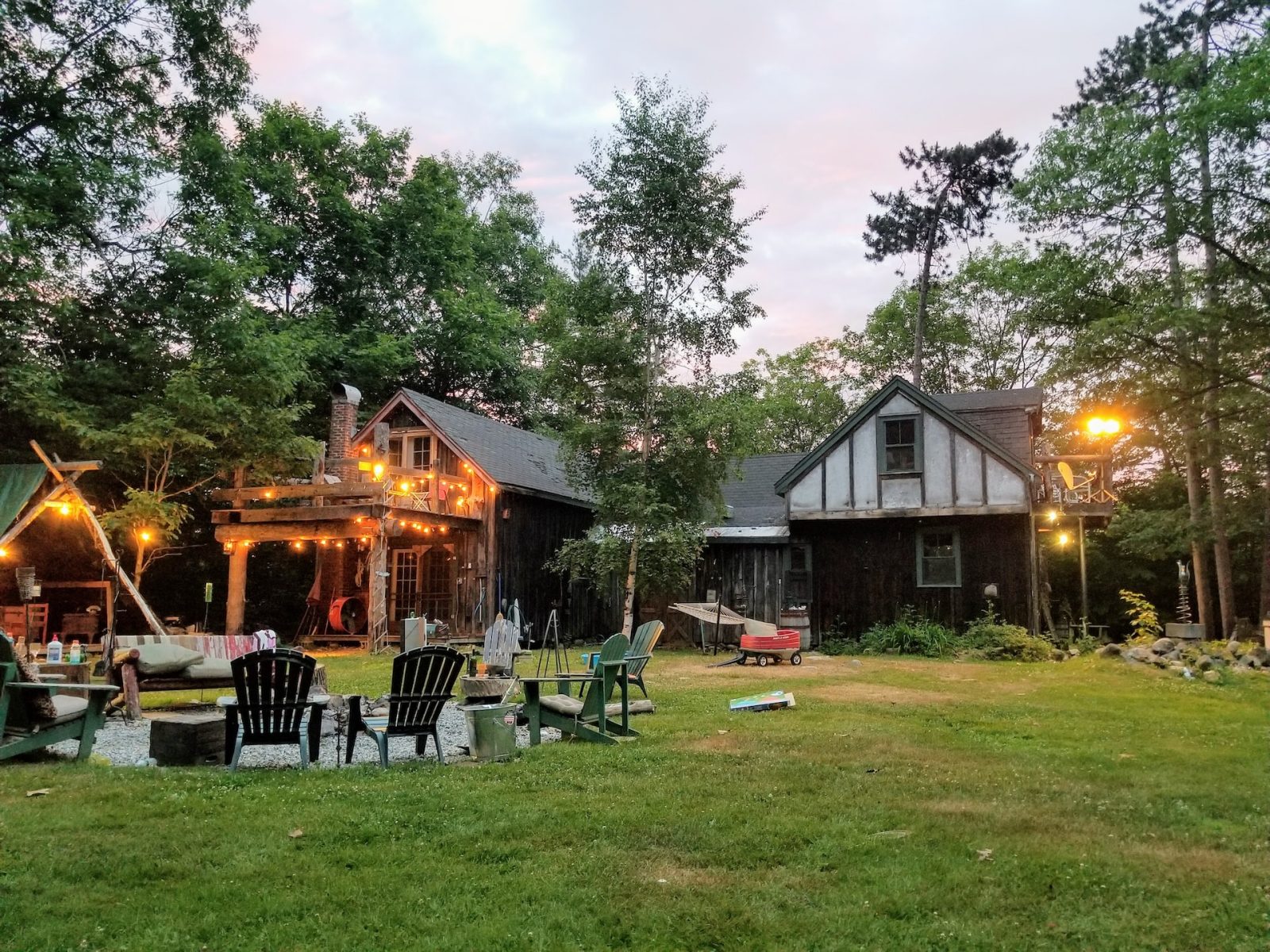 It can be hard for people who have a dining room to figure out how to decorate it. There isn't usually much beyond the table and chairs to help round out the design, so it might feel more challenging to give it a distinct aesthetic.
Fortunately, this is not always the case.
Here, we'll look at some easy ways to improve your outdoor dining area. 
1. Establish an outdoor kitchen 
If you like to have people over, an outdoor kitchen is something you might want to think about. Some people keep their outdoor kitchens on a covered patio or lanai, while others put them on an open deck. This is an excellent solution if you're tired of continuously leaving your backyard to check on the food. A "to die for" outdoor kitchen includes the following features:
Barbeque or grill, such as the primo ceramic grill
Cooktop range with oven
Abundant cabinet space for storing cookware and dining equipment
Sink
Seating places for family and guests to enjoy delectable meals
A television and an audio system for the ultimate in entertainment
Here are some layout suggestions for the kitchen and eating area:
Corner Kitchen
Modern corner kitchens include highly functional and well-organized layouts of the central task places. In addition, they can be readily adapted to open spaces with big and medium-sized angular cuts.
Linear kitchen
Versatile structurally and aesthetically, linear kitchens provide ease and comfort throughout the preparation. This design style is particularly great for outdoor areas because it is simple to implement and can be modified to fit any space.
2. Incorporate water features
Your backyard feels more serene with water features. Create something as basic as a birdbath, or go all out with a goldfish pond, rock formations, and a waterfall. You can also incorporate a fountain, water wall, or water-screen. Choose one or more elements to improve the ambiance and aesthetics of your backyard dining area, depending on its size.
3. Implement a meditation garden
Meditation gardens are an excellent way to unwind and relax after a long day. There is no correct method to create a meditation garden. Think for a moment about what makes you feel calm. You can add everything from beautiful plants and shrubs to a pebble path and water features.
4. Build a gazebo or a pergola
Backyard structures like pergolas and gazebos not only improve the space's aesthetic value but also serve practical purposes by providing an additional spot for socializing, reading, or taking in the scenery while sipping coffee or watching the sun go down. They also enhance the aesthetic appeal of your outside area and raise the market value of your home in a single fell swoop.
5. Develop meticulous landscaping
Precision landscaping is a quick and easy approach to improving the look of your backyard and the well-being of your family. Plant grass, provide fertilizer, and supply sufficient water to cultivate a beautiful green lawn. Planting flowers, bushes, and trees in crucial locations improves the visual appeal and provides a habitat for animals like birds, butterflies, honeybees, and other beneficial insects.
6. Install an in-ground pool
Nothing will be more appreciated on hot summer days than a gleaming inground pool. If you decide to sell your home in the future, a pool that has been properly maintained will boost its value and provide limitless entertainment for family and friends. You can use extra rock and water elements to make your pool more aesthetically beautiful and resort-like.
7. Construct a firepit
In front of your backyard firepit, you can roast marshmallows, grill hotdogs, bake s'mores, and tell fantastic tales. When constructing a fire firepit, remember that the interior must be built with fire-resistant materials, such as fire brick. The outside can be made from any heat-resistant material, including stone, granite, bricks, pavers, etc.
8. Install accent Lighting
Accent lighting along paths, around the pool, highlighting light fixtures, and illuminating plants is a terrific way to give your backyard dining space a unique touch. Besides improving the aesthetics of your yard, accent lighting ensures safety for you and your family by illuminating walks and paths leading to and around your home.
9. Employ privacy fencing
Privacy fencing is both practical and aesthetically pleasing. Almost any color can be painted or stained onto privacy fencing. It provides your backyard with a refined and beautiful appearance while also offering privacy from your neighbors. Enjoy hosting friends and family without feeling like the entire neighborhood is privy to your life.
10. Construct a backyard shed
Most of us might benefit from additional storage space or a location to pursue our favorite pastimes. A backyard shed may be both visually pleasing and highly practical. It would help you plan well and ensure the interior matches your specifications.
An outdoor storage shed is ideal if you need a space to dine, garden, write, create works of art, or relax with a good book. You can also enhance your backyard with flowers and a patio – the possibilities are limitless.
Conclusion
The texture and depth offered by backyard furniture play a vital role in designing an enticing outdoor environment. However, if it is not designed and layered effectively, even the most beautiful piece of furniture can make the entire room appear dull. To establish an aesthetically beautiful outdoor dining area, you must pay attention to acquiring the proper furniture and decorating the entire eating area to create the most enjoyable atmosphere for you and your guests.
Therefore, it is vital to determine the kitchen plan that best meets your requirements. Use this guide to discover how to improve the beauty of your backyard.