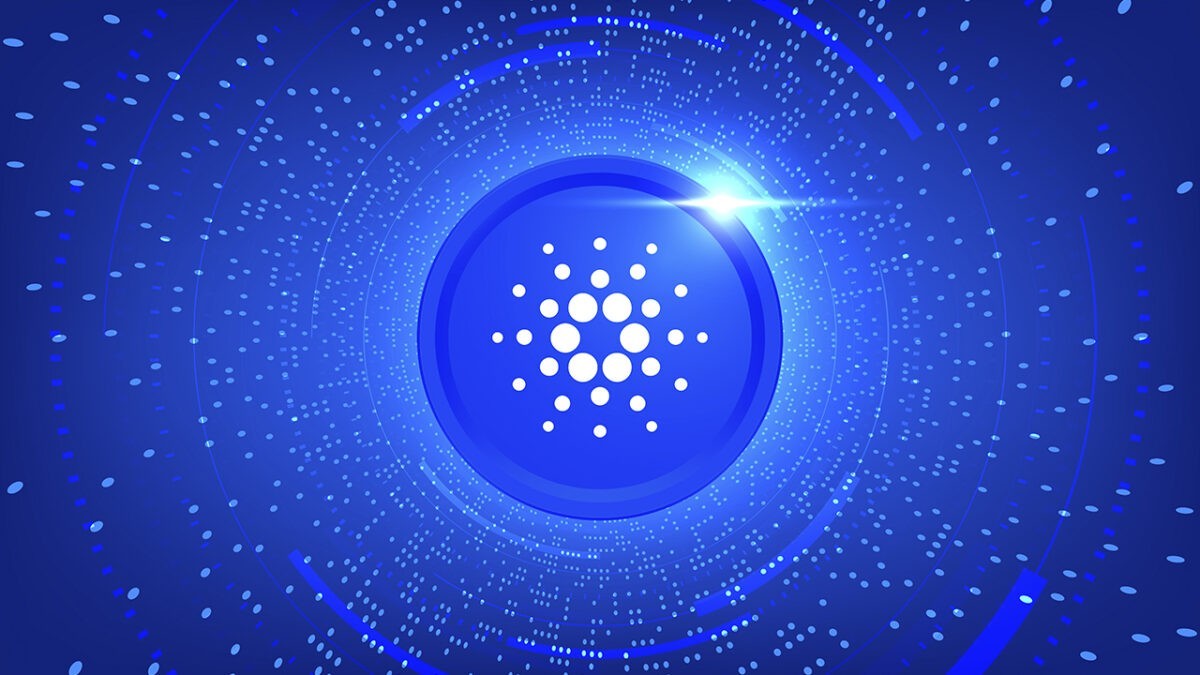 Cardano is a third-generation, open-source, decentralised blockchain network that was created in September 2017. It adheres to Layer-1 protocols and provides support for smart contract features. Compared to Ethereum, it is faster and more scalable, uses less energy, and supports more interoperability. As a result, companies are currently expressing a lot of interest in Cardano blockchain development services.
Because it can process over 250 transactions per second (TPS) with cheaper transaction costs—roughly 0.17 ADA per transaction—any Cardano blockchain development business would be happy to create dApps on this specific network. It is understandable why the development of Cardano dApps is becoming more popular.
Due to its faster speed, superior scalability, and lower fees, Cardano is frequently referred to as the "Ethereum Killer."
Let's Explore The Basics of Cardano
The native token of Cardano is called ADA. Its maximum quantity is capped at 45 billion, and 33 billion ADAs are currently in use. ADA and Cardano are two of the most well-known blockchains. On October 14, 2022, it was trading for about $0.3848 with a market capitalization of $13.21 billion. We can therefore state that 1 ADA Equals $0.39.
How are the Blocks created on Cardano?
You need to understand how a new block is introduced to the blockchain and how it contributes to the secure storage of transaction records before you start looking for Cardano blockchain development services.
Cardano employs the Proof-of-stake (PoS) consensus protocol (Ouroboros), which lowers the amount of energy required to create a block.
Based on the stake's quality and random selection, the new block creator is chosen. Anyhow, if you have already worked with a reputable Cardano blockchain development company, you don't need to go deeply into the process of block creation. It will assist in creating a blockchain for you that will enable you to take use of the PoS mechanism's following advantages:
Higher security
Fewer centralised systems
Decreased energy use
Cost-effectiveness
In addition, it would effectively manage Cardano dApp development procedures.
What are Cardano dApps?
Smart contracts control Cardano decentralised apps, or dApps. Each dApp works to achieve a specific goal while enabling network users to engage with the blockchain quickly and easily thanks to a streamlined user interface. Plutus and other Haskell-based programming languages are used to create the smart contracts for Cardano dApps.
Ask whether they can effectively manage Cardano dApp development procedures if you're planning to consult Cardano blockchain development services.
Key Advantages of Cardano Blockchain Development Services!
Despite being a more recent entry into the blockchain space than Ethereum, Cardano has quickly established a solid reputation thanks to its sophisticated architecture, affordable node creation process, increased scalability, better interoperability, governance, and other advantages.
The following are the main advantages of using Cardano blockchain development services rather than Ethereum developers:
Efficacy & Scalability
Both Bitcoin and Ethereum used the PoW (Proof-of-Work) consensus process up until a few months ago. Even though Ethereum recently made the switch to PoS, it is still unable to process more transactions per second. Cardano, on the other hand, is quicker right away. Additionally, it enables network extension, which lessens the burden on the primary chain.
Interoperability
The Ethereum network's lack of interoperability is resolved by Cardano. As a result, it is simpler for Cardano dApp development experts to provide frictionless user interaction with other blockchains. The use of sidechains, which might be Ethereum, Bitcoin, or Litecoin, is necessary to enable this capability.
Sustainable Growth
A seasoned Cardano blockchain development company would like to work on improved functionality as blockchain technology continues to evolve. Typically, separate wallet users receive a portion of the transaction fees in ADA when a new block is created. Every time a participant wants to suggest a change, they must have the other participants' approval. One of the main advantages of decentralization is that those who have ADA (stakeholders) can vote on a modification proposal.
Technical Advances
Cardano uses voting techniques to allow participants in DAOs (Decentralized Autonomous Organizations) to decide on a variety of important issues. The use of Cardano blockchain development services would aid in the technical advancement of these organizations, which are solely founded on democratic methods of operation.
Decentralised Financing
Cardano is the ideal blockchain network for DeFi services across a variety of industries, including finance, retail, and manufacturing. Specialists in Cardano dApp development would assist in integrating blockchain into various business models in accordance with their various requirements. The profit margins are multiplied by it.
Maximum Security
Businesses can gain a lot from selecting the best Cardano blockchain development company because it helps to offer complete protection against cyberattacks and enables customers to conduct transactions extremely quickly.
NFT Trading
The creation and trade of NFT coins with unique designs would be supported by Cardano blockchain development services. Additionally, blockchain professionals can be hired to create NFT marketplaces that will be simple to draw in NFT aficionados.
Business Growth
Blockchain enables global order acceptance and business growth since transactions can be completed rapidly without having to worry about exorbitant transaction processing costs.
Bottom Line
Cardano is a third-generation blockchain platform that is future-proof and addresses the three major problems of interoperability, scalability, and sustainability. It seeks to address a variety of deployment use cases that are otherwise outside the scope of first- and second-generation blockchains.
You must consult the top blockchain development consulting if you want to enjoy rapid growth and want to use Cardano blockchain development services to support your business in a variety of ways.