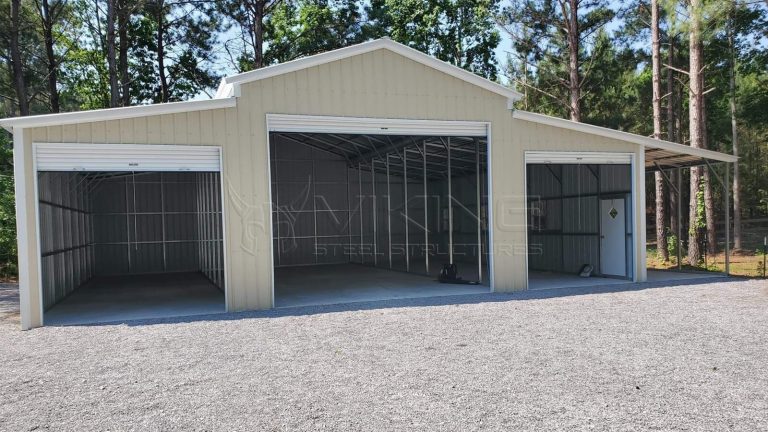 Metal buildings are slightly different from conventional wooden structures. Compared to the traditional design, uses of metal buildings are more versatile for farming purposes. No matter whether it is commercial or residential farming, prefab steel facilities are precious for both.
Prefabricated steel structures are versatile in design and design; you can use them for various purposes on farms. You can use facilities with different methods for different purposes. Here are a few common uses of steel structures that you can consider for commercial or residential farming.
Commercial Farming
Commercial farming also can be called agribusiness. All the tools and structures used in commercial agriculture are intensive and more functional. The primary purpose of commercial metal buildings is to accommodate all the operations that need to be performed for farming on a large scale. For example, large storage buildings,
Residential Farming
Compared to commercial farming, the scale of residential agriculture is very low. It is more about the farming of personal needs. The structures used for residential purposes are small in size and less complex in design. Mostly, these structures are multipurpose buildings used for crop storage and livestock shelter. For example, steel hay barns, metal stables, small offices, and equipment storage sheds.
Types of Metal Buildings on Farms
Prefabricated steel structures used on farms come in different sizes and designs. If the size of the facility is extensive, you can use it for commercial purposes. And small size steel structures are suitable for residential farming. Here are a few common steel structures that can be used for residential and commercial farms.
Metal Barn
Over the decades, barn buildings have been specifically designed for agricultural purposes. On farms, barn buildings are considered for multipurpose uses. Metal barn buildings can be used for versatile purposes, from simple storage sheds to livestock shelters.
Metal barn buildings are available in both standard and extended sizes. Extensive steel barn buildings are best for commercial farming purposes. For example, commercial storage barns buildings are perfect to use for storage and commercial vehicle parking. In some cases, these structures can be used for logistics buildings.
Metal Shed
Metal sheds are best for commercial and residential farming purposes for storage purposes. Metal sheds are simple in design and appearance compared to other farm structures. Because of this easy and economical design, prefab sheds are farms' most commonly used structures. Standard farm sheds can be used as easy vehicle parking or small pet shelters.
These structures can be used on commercial farms for large commercial logistic shed or storage shed. It also can be used for ready-to-dispatch crops and food products. In some cases, extended sheds can be used for large cattle sheds for dairy and permanent shelter.
Steel Storage Building
Compared to the structures explained above, metal storage buildings are simple in design and extensive in size. These structures are specifically designed to get a large covered area that you can use to store as much stock as possible.
Mostly, storage sheds on small residential farms are common multipurpose facilities used for various purposes, including vehicle parking, small workshops, crop & feed storage, and cattle shelters. One common thing with all residential metal farm buildings is that you can use them for various purposes based on instant requirements.
Conversely, commercial farm storage sheds are specifically designed to store a large number of crops or farm products which is ready for sale or ready to process. The sole purpose of commercial steel storage structures is to acquire ample storage space.
Clear Span Building
The name of these structures is indicative that it is a building with minimum or zero column area. These structures are the best examples of commercial sheds used for storage or processing purposes.
Most of the time, commercial garages are considered clear-span buildings. With some design customizations, clear-span buildings can be used for various other uses. For example, you can modify the structure's height, length, and width based on your requirements.
Clear-span steel buildings are preferable for commercial farm uses, not residential ones. In some cases, metal barns and carports can also be used for farms where the foremost requirement is to create ample storage sheds with maximum space utilization.


Read: Ways to Keep Barn Structure Cool In Warm Weather Conditions