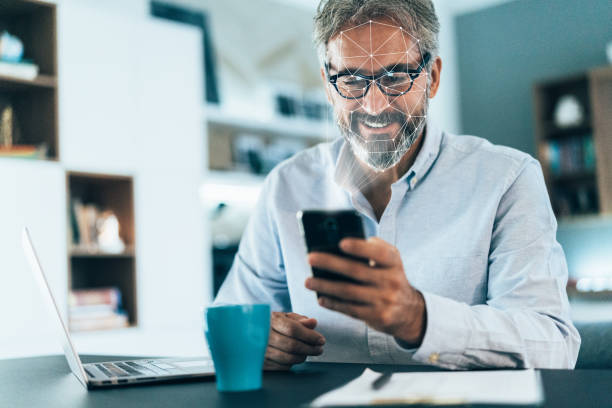 Biometric technology is seen reigning in every industry as its application are widespread and counter fraud risks more efficiently. As the healthcare industry continues to transform, compelling use cases and several criminal threats are surging. Identity theft, prescription fraud, fake virtual visits, and false insurance claims are to name a few. With cybersecurity breaches on over 50 million patient records in 2021 last year, the healthcare sector is becoming vulnerable to a noticeable increase in fraud risks.
Medical service providers require biometric recognition solutions to counter criminal threats. While healthcare is transforming into telemedicine, safeguarding virtual assistance is of utmost importance. Integrating digital onboarding solutions can counter the challenges medical service providers are facing. Read on to know more about prevalent risks and their solutions.
Prevailing Challenges in the Healthcare Sector
Since its inception in 1959, when the first video communication setup was established for medical assistance, telehealth technology seen experiencing rapid growth. Patients are preferring virtual visits over physically appearing at hospitals. Similarly, the use of digital medical records is eliminating the need for carrying bundles of files. Patients can simply provide their identity details and easily access case histories, treatment updates, insurance details, and other related information.
Biometric recognition solutions are further streamlining telehealth operations while helping service providers to mitigate fraud risks. Moreover, face verification, voice recognition, palm vein scans, and other types of biological/behavioral analysis have matured over the last few years. Biometric ID verification services accelerate efficient patient identification prior to providing them with virtual medical assistance. 
The healthcare sector is experiencing several challenges while enhancing its services and assisting remote patients. Easy access to records, simple passwords, and lax biometric security measures are simultaneously grasping fraudsters' access. They hack patients' accounts, steal confidential information, and use it to avail personal benefits. False insurance claim helps fraudsters pay for their costly treatments. Further details regarding challenges encountered by medical service providers are in the next section:
Accelerating Telehealth Services
While there is a spike in demand for telemedicine services, the healthcare sector is sure to see the long-term impact of medical technologies. Moreover, fast-tracking innovation, convenience-driving measures, and touchless healthcare assistance are other factors adding to the surge of digital curative aid. In this era of rapidly evolving medical services, service providers need to integrate biometric security solutions. These will not only enable healthcare centers to ensure secure digital onboarding but also differentiate between fraudsters and legit patients.
Online identity proofing by providing ID and insurance cards is more susceptible to cybersecurity threats. Where patients physically carry their documents to healthcare centers, during virtual medical assistance, they upload them through webcams. This makes data breaches easier and criminals can use documents to avail telemedicine facilities.
Cybersecurity Threats to Medical Records
The healthcare sector is a new favorite of cybercriminals as they can exploit huge datasets. Medicare centers hold the most confidential and vulnerable information including payment details, insurance information, case histories, and other medical records. These datasets hold the utmost demand and purchase rates on the dark web. Cybercriminals bypass biometric security systems to breach confidential medical records for either personal benefits or selling them for extra money.
Passwords are Prone to Hacking
Weak and simple log-in details are easily compromisable which helps cybercriminals easily take over medical accounts. Similarly, knowledge-based authentication methods are equally vulnerable to data breaches. Therefore, using biometric recognition technology in securing healthcare records is a promising bet. Using facial features can ensure more security against spoofing attacks and other forms of identity theft. Biometric screening-based liveness detection further evaluates the presence of patients while accessing telemedicine services.
Virtual Assistance Involves Risks
Telemedicine services provide a touchless experience to patients through biometric security checks. Deploying facial, voice, palm vein, iris/retina, and gesture recognition are enabling healthcare service providers to ensure frictionless onboarding. However, ineffective biometric identity verification methods are prone to spoofing, deepfake, and other fraud attempts. Criminals use different advanced technologies such as 2D/3D masks, voice changer software, and much more to trick biometric screening. In these fraud instances, legit patients are deprived of their rights and medicare providers end up in legal proceedings.
Integrating efficient and robust biometric user authentication solutions is a must-have for telemedicine service providers. AI-powered IDV tools eliminate the need for creating complex passwords. Hence, with solutions like liveness detection and real-time selfie analysis, biometric recognition services easily draw a line between fraudsters and legit patients.
End Notes
In other to combat malicious attempts, biometric screening technology comes with advanced individual checks. By scanning facial features, detecting liveness, ad analyzing gestures, medicare providers can ensure the patients are present at the time of virtual meetings. Hence, biometric recognition enables healthcare centers to ensure convenience, without compromising their records, reputation, and telemedicine services.