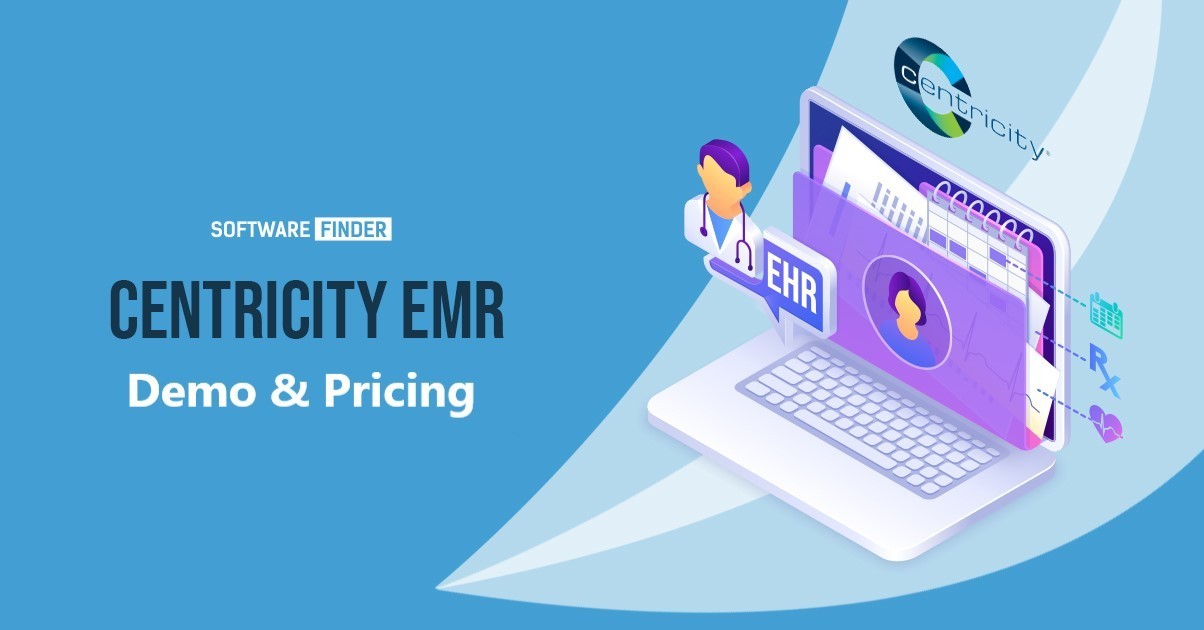 Centricity EMR:Before you choose any software solution for your business, make a list of your business' specific requirements. There is no such thing as a one-size-fits-all ideal software solution, but you can list the main features you are looking for and then investigate each option in detail. Centricity EMR Review articles can be a great starting point, but you should also thoroughly examine other solutions in your shortlist.
Customer service is excellent
Centricity EMR is a cloud-based EHR Software that lets users submit support tickets online. Users can include personal information like their role within an organization, as well as any questions or comments they might have. Customer service representatives will contact them as soon as possible to resolve any issues.
Centricity EMR has a reputation for providing excellent customer service. The software is used by solo practitioners and some of the nation's largest health organizations. Centricity EMR is a reliable and proven solution, backed by GE's world-class customer service team.
GE Centricity EMR is easy to implement
GE Centricity EMR is a complete solution that provides a secure and seamless way to manage patient records. It also offers a patient portal that allows patients to communicate with their doctors. Whether they need to make an appointment or access a test result online, Centricity has everything they need in one place. This easy-to-use software is available as a SaaS solution, requiring minimal intervention from the practice.
Centricity EMR is an excellent solution for medical practices that need to manage electronic health records for a large patient base. It offers a variety of features and can be easily integrated with practice management and revenue cycle solutions. Many of the features of this system help physicians improve their efficiency. Features such as voice note transcription and simplified form filling can make the entire process easier for providers.
It has a mobile app
Centricity EMR has a mobile app that is easy to use and offers several features. For example, new prescriptions can be digitally signed and routed directly to a pharmacy. Patients can also access their lab results and upcoming appointments. Additionally, the app includes secure messaging and an embedded browser for searching Google from within the patient record. The app is free for customers who have a complete EMR license.
Centricity EMR is a good choice for practices that have multiple locations and physicians who are always on the go. In addition to being flexible, the software also allows you to customize the software to your practices needs. For example, you can easily customize the software's forms to meet your office's needs. Cerner EMR is another best EMR Software you should check its features and benefits.
It is inexpensive
Centricity EMR is not cheap, but it is also not prohibitively expensive. The subscription-based service runs between $300 and $800 a month. That's a bargain considering that the average cost of an in-house EMR system is around $20,000 to $30,000. The subscription-based EMR system can be deployed within a month, and includes free online training for clinicians. It can also help providers meet the requirements for meaningful use of the EMR under the American Recovery and Reinvestment Act of 2009.
Centricity EMR is a great option for medical institutions and larger practices. It offers integrated clinical and financial management, and can be used on mobile devices and tablets. The EMR also integrates with a large number of medical devices, including imaging systems. This solution is flexible, so it can be tailored to the needs of a particular clinic or hospital. With its help, clinics and hospitals can streamline patient management and reduce costs.
It lacks connectivity
A Centricity EMR review would show that this device is a good option for those who need a portable EMR. However, its main drawback is that it is only compatible with Windows programs. By contrast, NextGen is compatible with Mac OS and Linux operating systems. This can limit the number of patients Centricity can serve. As a result, this device is not the best choice for those who want to expand their practice.