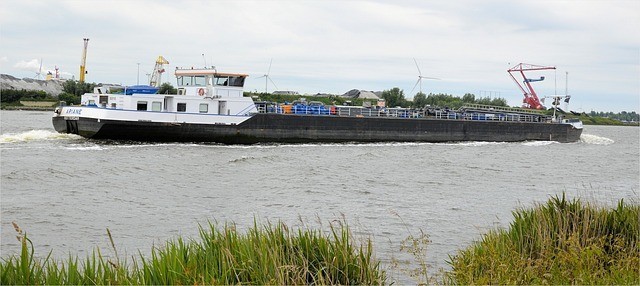 Shipping dangerous goods by ocean route requires a thorough and careful assessment of the risks. Shippers also need to know the various requirements for shipping dangerous goods and how to avoid demurrage and detention fees. Shipping hazardous good is a specialized business requiring strict compliance with regulations. It requires specialized containers, trained personnel, and extensive and accurate documents.
What Are Dangerous Goods?
Goods classified as dangerous pose a risk to health, safety, environment, or property. Dangerous goods need careful handling at every stage of the shipping and transportation process. Dangerous goods that may explode, catch fire, or have poisonous, corrosive, or radioactive properties may be in solid, liquid, or gaseous forms.
How to Transport Dangerous Goods Safely
Shippers must know how to transport dangerous goods safely. According to Shipping and Freight Resource, IMO has formulated the International Maritime Dangerous Goods Code to set the rules for the transport of dangerous cargo transport.
Know the rules: Shippers must follow the rules for correctly handling and transporting dangerous goods. Compliance includes adherence to documentation, packaging, marking, and labeling standards. Shippers should invariably use the best online container tracking solution to retain the visibility of the cargo in real-time.
Be trained: All persons involved in the handling and shipping of dangerous goods should have the proper training to ensure they do not put themselves and others at risk.
Follow proper hazardous goods classification: The shipper should ensure correct classification and marking of the hazardous goods. Failure to do it may result in accidents since people handling the cargo will not be aware of the risks.
Pack the goods correctly: Safe transportation of dangerous goods depends on correct packing. You should avoid stuffing the container and use the recommended packing materials. You will also need to affix markings adhering to the standards laid down by the United Nations on the containers.
Label correctly and use the correct documents: You must use the correct label to avoid misleading people. If you reuse boxes, you must remove all old labels and ensure proper and accurate documents.
Use the right container type: You must use ISO tank containers or any of the types of intermodal containers approved for hazardous goods. You cannot transport hazardous goods in ordinary containers.
Conclusion
Shipping dangerous goods is riskier and costlier because of the special measures you need to take for transporting and handling them. In addition to the various charges levied by ports and carriers, you will have to pay demurrage and detention charges if you fail to plan. Demurrage charges apply if you fail to move the container from the terminal within the permitted free period. Also, you need to pay detention charges if you fail to return the empty container before the expiry of the free period allowed after delivering your cargo. You can usually avoid these charges by planning well, but accidents, bad weather, and unanticipated events can prove costly. To be sure of not having to pay these charges, you should use Shipper Owned Containers (SOCs) because the shipping lines typically don't charge customers for delays since it benefits them too.
Author Bio:
This is Aryan, I am a professional SEO Expert & Write for us technology blog and submit a guest post on different platforms- Technoohub provides a good opportunity for content writers to submit guest posts on our website. We frequently highlight and tend to showcase guests