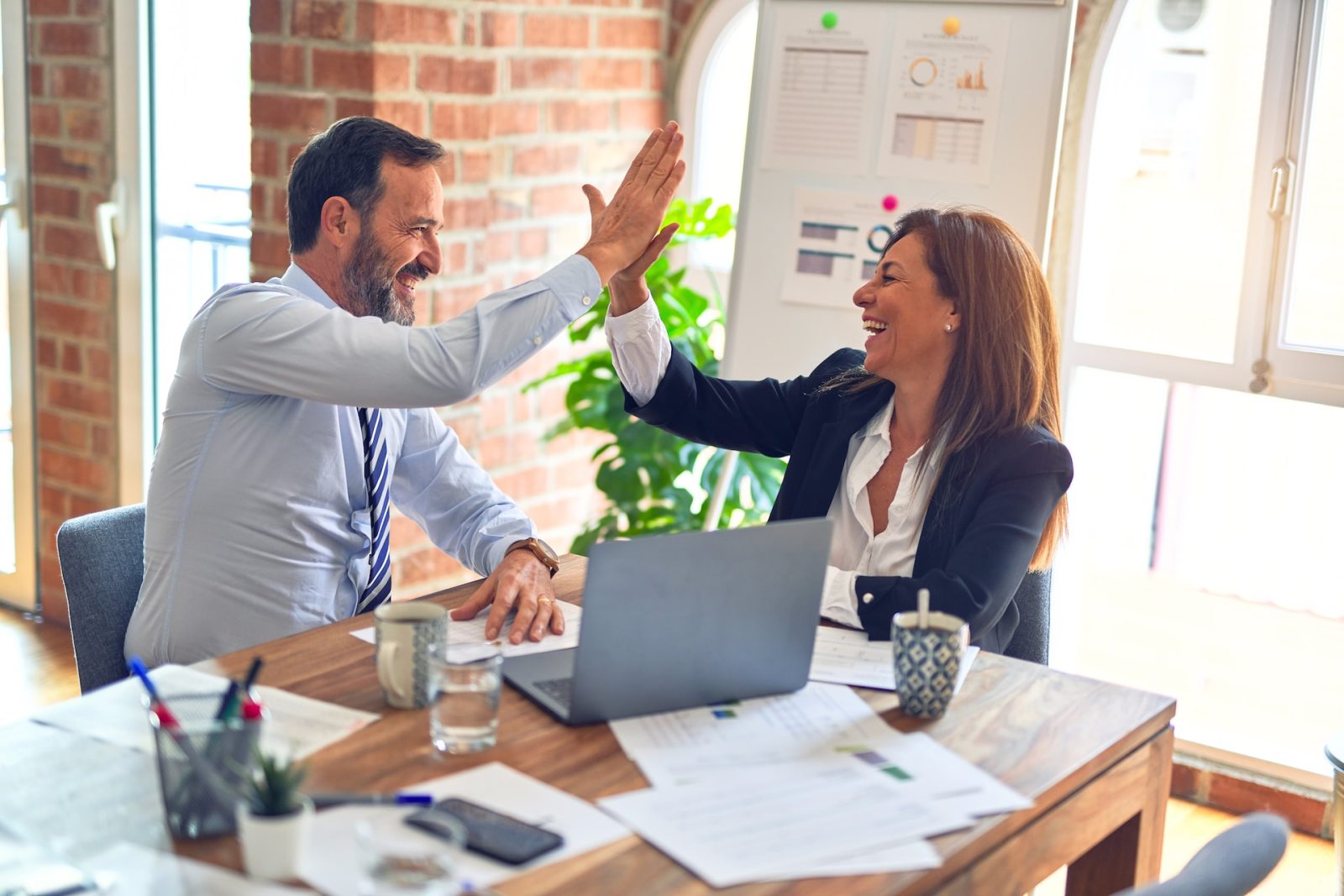 Digital Marketing Certification Course: Dubai & Online Publishing
Become a certified digital marketer by learning how to develop a complete marketing strategy and launch campaigns on major digital channels.
Become a certified digital marketer
Learn how to launch campaigns on Google, social media, and other platforms from leading digital marketing training in Dubai
Course Outcomes
Ability to create a digital marketing funnel for any brand.
Understand your target audience and how to communicate with them.
Generate leads and sales from paid social media campaigns or paid search campaigns.
Get hands-on experience (in person) with all major platforms through hands-on workshops and an ad simulation tool with a test budget of up to $50,000.
Create a digital marketing roadmap that can be used in any industry.
Receive up to 4 certifications from Nlptech, KHDA, and Google.
Manage a digital team or agency.
About the course
Comprehensive strategy and best practices for the region
Receive hands-on training from our instructors using case studies and practical strategies developed for the MENA region and beyond. Learn how to develop B2C and B2B marketing plans, measure goals, track return on investment, and plan a growth strategy.
Learn how to create a plan and increase sales for all types of businesses.
Learn how to create a complete marketing plan with search advertising, social media, SEO, content strategy, email marketing, drip campaigns, retargeting, analytics, reporting and how to optimize your website for more conversions!
Get certified in digital marketing
Up to 4 certificates can be earned during the course. The Nlptech certification is recognized by all major tech and digital companies in the UAE and Saudi Arabia, such as the KHDA and Google certifications.
Career opportunities and support
Upon completion of the course, you will have the opportunity to join Nlptech's talent database to access the best digital marketing job opportunities in the region. We have recently hired marketers for companies such as Noon, TikTok, Alshaya, Swvl and Sarwa. Our team will support you in your career path.
What you will learn
Learn how to develop comprehensive B2C and B2B marketing strategies, measure goals, track ROI, and plan growth strategies.
Do you have any questions?
MODULE 1
Digital Marketing Strategy
Learn how to implement a successful online marketing strategy. Understand the benefits of each marketing channel and how to use them to achieve your marketing and business goals.
What will be covered?
MODULE 2
Social media strategy and content marketing
In this course, you will learn how to build a solid social media and content marketing strategy to stand out from brands fighting for consumer attention.
What will be covered
MODULE 3
Paid Social Advertising
In this module, we will cover the basics of paid social advertising. You will learn and practice how to effectively target people on Instagram, Facebook, Snapchat, Twitter and other platforms.
What will be covered?
MODULE 4
Paid search with Google Ads
In this module, you will learn how to make full use of Google Ads to grow your business, support your company and clients, and advance your career.
What will be covered?
MODULE 5
SEO
In this module you will get a better understanding of how search engines work and how you can use them to your advantage. You will be able to increase sales in your business and gain in-demand qualifications that will help you advance your career.
What does it cover?
MODULE 6
Mastering Google Analytics
Track key KPIs for your business, tell stories with your data, and import advanced metrics and metrics. Customize your reports and dashboards with only the data you need, automate key processes, and get Google certified.
What does it cover?
MODULE 7
Email marketing and customer retention
This workshop will cover the fundamentals of email campaign development, HTML coding, professional template design and tracking, as well as creating automated campaigns (using drip campaigns and workflows), with the ultimate goal of creating a robust customer retention strategy in a digital environment.
What it includes.
MODULE 8
Website conversion rate optimization (CRO).
Increasing website conversions not only generates more conversions but also improves acquisition rates across all marketing channels, making marketing more profitable. Learn how to master CRO to convert more visitors into customers and get to know your customers better.
What does it consist of?
MODULE 9
The basics of influencer marketing
Learn the right steps to create and implement a successful influencer marketing plan. This is for all entrepreneurs and marketers who want to learn the right approach to working with influencers! Optional module (module for self-study)
What it covers.
MODULE 10
Managing a digital marketing agency
In this optional self-study module, you will learn from experts in the field how to find, hire and manage digital marketing agencies. You will understand how to conduct briefings, create KPIs and report to maximize your return on investment.
What it covers.
34 hours of training with our coaches (in person or online via Zoom).
Lifetime access to Nlptech videos and course materials from the Nlptech video library.
5+ templates for an effective campaign, budget, and content planning.
10+ free digital marketing tools to use after the course.
Participation in the Nlptech community – the largest group of digital experts in the region.
Access to our online forum where you can solve problems, collaborate, connect with peers and learn about the new job and business opportunities.
Who is it for?
Entrepreneurs, freelancers, startups
Do you want to learn how to get more clients for your business? Whether you work in B2C or B2B, the course will give you practical advice that you can apply to your business. Each course is open to a wide range of entrepreneurs who are considering starting their own businesses and want to learn how digital marketing can help.
People who are changing careers, looking for a job
Have no experience in digital marketing and want to learn how to gain a foothold in this fast-growing sector? This course will give you a basic understanding of the main channels and practical experience to help you apply for your first job or internship. Read the blog of one of the course participants.
Marketing experts
Do you have a marketing background but have never worked in digital services? Do you know that things have changed and want to stay relevant? Do you want to be able to effectively manage your team or institution? In this course, you will learn how to apply all your marketing skills in the online world. Read how the course helped Ibrahim to change his career in the digital sector.