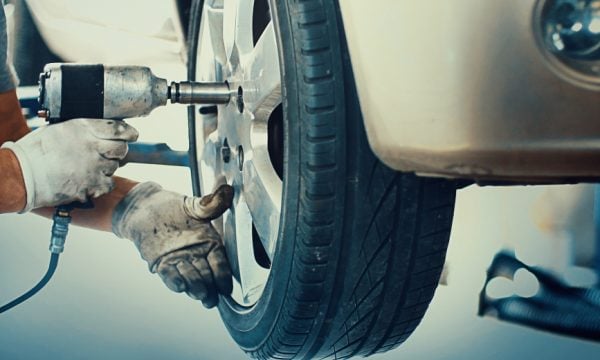 Your car getting minor issues is a common thing. However, it never means that you carry it to an auto workshop every time you fail to start it or have some issues while driving. You can apply some DIY auto repair tips to repair your car immediately. These DIY ideas will prevent you from visiting auto workshops and tyre shops in Dubai. This will surely save you some time and money. But to have this benefit you must know some effective DIY car repair tips. We have brought some top DIY auto repair tips that every driver must know. Let's have a look at them.
Replacing Air Filter
A damaged or clogged air filter can create a lot of problems. If your car is making a lot of sounds or not running smoothly, there are chances that you need to replace your car's air filter. Check your car's manual to find the exact location of the filters in it. Then simply remove the previous one and adjust the new filter.
Checking Spark Plugs
If your car is not starting and it doesn't have any visible major issue then there are most chances that its spark plugs are not working. Spark plugs ignite the fuel and start the vehicle. It may get covered with rust or some other materials. You just need to get them out and clean them with the help of a cloth. Sometimes you may even have to replace them. For this purpose, you need to have a socket wrench, wire, and plug socket. Simply remove the previous plug and connect the new one.
Windshield Wipers
It will be really scary to drive your car with defective windshield wipers especially in bad weather. However, replacing them is not a big task. You can remove the defective wipers without any tool as they are connected to the windshield with hook, pin arm, or straight-end connectors. After removing them, connect the new ones at the rapport site with the same hook or pin connector.
Checking Fuel Filters
A minor solid thing such as sand in the engine could damage it and make it difficult for you to drive your car properly. The weird noise from the engine is mainly due to these solid particles. Therefore, you need to check your car's fuel filters regularly. Make sure to replace them after every 2 years. If you find them damaged upon inspection then replace them immediately.
When to Take Your Car to a Workshop
When your car has some serious issues such as engine problems or tire replacement then you need to take it to an auto workshop. However, the problem of tire replacement can also be solved without taking your car to a mechanic or tire shop. You just need to order the required tire from Michelin tires and hire their tire replacement service as well. A highly professional expert will come and replace the defective tire of your car.
Bottom Line
With these DIY auto repair tips, you can easily fix minor issues in your car at home and can save time and money. However, it is suggested to watch a tutorial on YouTube before replacing anything in your car.