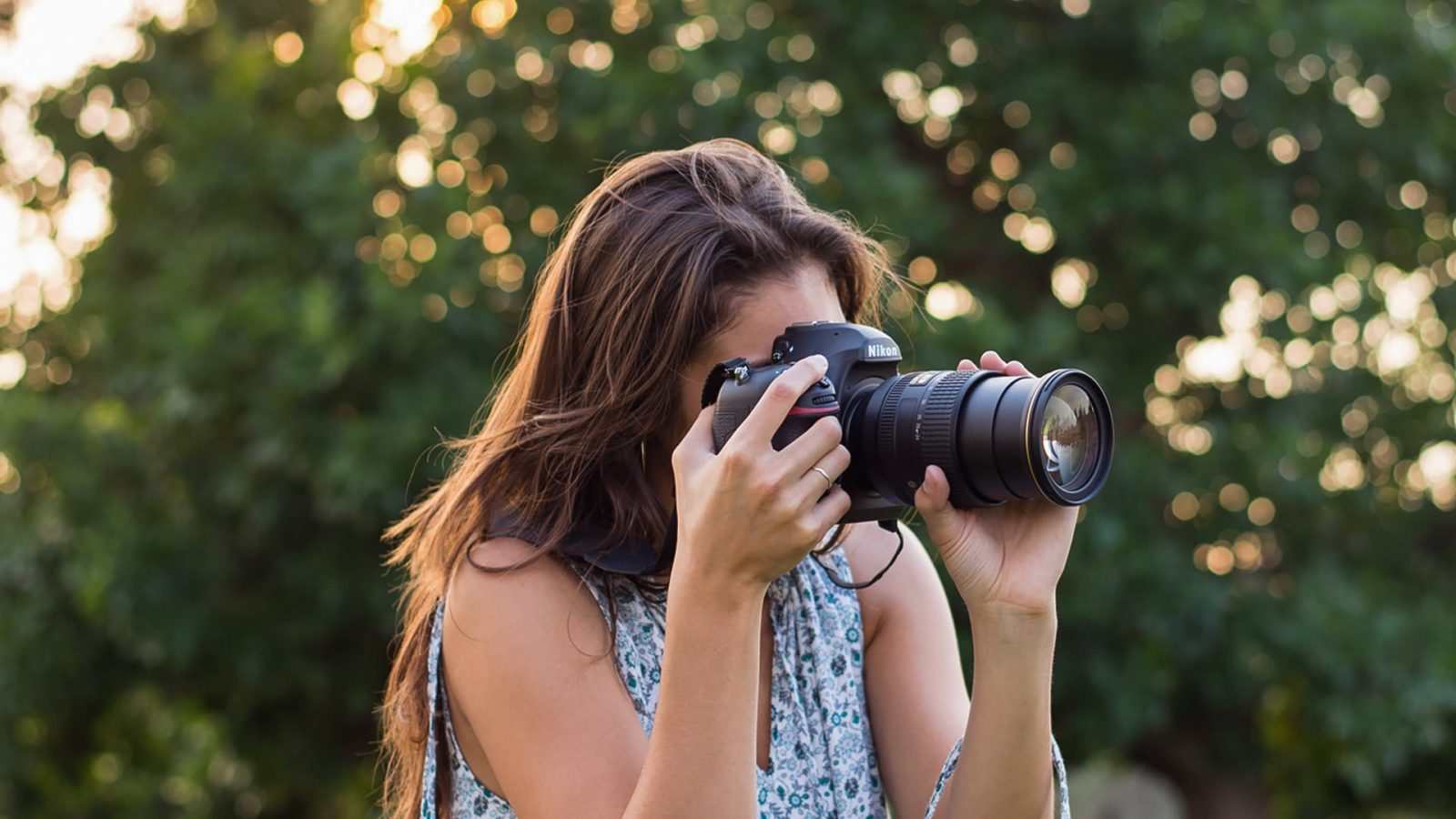 This is the age of social media where everybody is so connected with each other by sharing content online and People who belong to the film industry or make YouTube videos are always in the need of better, professional and absolutely amazing camera equipment that provides great video quality. Similarly, a microphone has also the same importance as the camera lens.
When it comes to buying a professional and best DSLR cameras microphones that potentially provides great utility to its user, the finding process is quite tricky. But no worries. Here is the list of DSLR camera external microphones and after reading this article you will come to know the best DSLR camera microphones in 2022.
What is a DSLR camera microphone?
Basically, a DSLR camera microphone is an internal component of audio in the camera. So, it automatically works whenever you record videos from your camera.
Do all DSLR cameras have microphones?
Yes! Almost all DSLR cameras have built-in microphones that don't work really well. It is recommended to buy DSLR camera external microphone which has good audio functionality. Don't rely on the internal microphone because it is not a quality microphone.
Importance of DSLR camera microphone:
Nowadays, small-scale start-ups or even large-scale studios need professional cameras and microphones for different purposes like documentaries, interviews or podcasts. So, it is necessary to have a camera that provides the utility of great video and audio quality. It has a direct connection with your audience's interest. If you invest in the making of your content, your audience will be entertained, and you will be able to engage them longer by the detailing of your products. If you are a YouTuber or make social media posts, you can also use a DSLR camera microphone for videos. This will help you to upgrade the quality of your content.
Lists of best DSLR camera microphones 2022:
Here is the list of best DSLR camera microphones in 2022 which will add value to your content.
MOVE VXR10:
Move vxr10 is a cheaper and best shotgun microphones for DSLR cameras that come with handy accessories like a (deadcat windscreen and shot mount) and a few others. Although its price is cheap, the durability and quality are admirable. If you have a smartphone, of course, you have a smartphone. You may use this mic with your smartphone as well due to its compact size.
Features:
Things that you will get in the box of(MOVO VXR10).
A DSLR camera microphone.
TRS cable
1-year warranty
Travel bag
Windscreen
TRRS cable
User manual
Price:
You can get this mic at a very cheap price of 40$ and if you book online this mic on (Synco) you will get awesome discounts.
Rode VideoMicro:
This is the one of simplest and easy to use DSLR camera microphones. If you are a small YouTuber or just want to start media coverage so this is going to be a good option. Its price is cheap and quite convenient to use with camera equipment.
Features:
Sturdy and small sizes
A shotgun microphone with directional sound functionality
Works on plug-in power
Attachable shock mounts
Windshield for noise reduction
Connectivity options
Price:
The price of (Rode VideoMicro) is about 55$ on the majority of e-commerce websites.
Rode VideoMic NTG:
Rode is known for its quality mics that are professional and produce crispy audio. This model of the shotgun mic is a versatile mic and a great option to choose when you are finding a value-for-money microphone for your projects. Its features are amazing and you will have diverse connectivity options.
Features:
An aluminium frame body
Auto-sensing option
Acoustic and natural sound functionality
USB connection
Rechargeable batteries with 30 hours of backup
Lightweight
Easy to carry
Price:
The price of this versatile mic is 210$. You can order this mic online and get discounts.
Synco D1 shotgun mic:
Synco is a well-known brand for its audio equipment and its one of the most versatile and professional microphones is the (Synco D1 shotgun mic). This mic has its own significance because of the features that it provides. This is a hyper-cardioid that provides professional sound for recordings in studios or outdoors. This shotgun mic allows its user to enjoy the maximum features to produce great audio quality.
Features:
Metal brass construction
Versatile power options, via batteries and phantom powered
Gold-plated connector
High sensitivity
Formal windscreen
Price:
The price of this versatile mic is unavailable due to its increasing demand, but you may checkout (Synco.com) for its upcoming price.
Sennheiser MKE 600:
Unlike other microphones this shotgun wasn't predominantly designed to be used directly to the cameras, but as the company provides the adapter out of the box so people use this camera as on-camera microphone.
Features:
Professionaland pure sound
Dual Power options like (batteries and direct connection)
Best for tripod and cameras
TRS adapter
Windscreen for noise reduction
PRICE:
You can get this mic by booking online at the price of 340$ and enjoy the features
Shure VP83F:
If you buy this mic, you will absolutely feel an upgrade to other mics because there are some exceptional features that only this mic provides. You may compare this mic with other mics to get sure about the mic's functionality.
Features:
Windscreen
Integrated digital flash recording
Backlit LCD display
Joystick position
Rycote lyre shock mounting
Price:
The price of this exceptional mic is 340$, the price varies if you want other accessories with this microphone.
Deity D3 Pro:
You may not have heard the name of this company before, because this company launched its first microphone in 2018 and people just loved it. This model of shotgun mics is value for money due to its price and usefulness. Believe it or not, this company has valuable mics. Remember this is the world's first on-camera video microphone with an adjustable gain knob.
Features:
Compatibility with smartphones and cameras
Rechargeable batteries with huge backup
Power switch for on/off with led light
Noise reduction
Detachable shock mount
Also Read:  Logitech's G433 Gaming Headset is a Great-Sounding Option for Gamers
Price:
The price of this mic is around 140$ and due to huge demand, right now it might not be in stock. Check the trusted online source before buying this product.