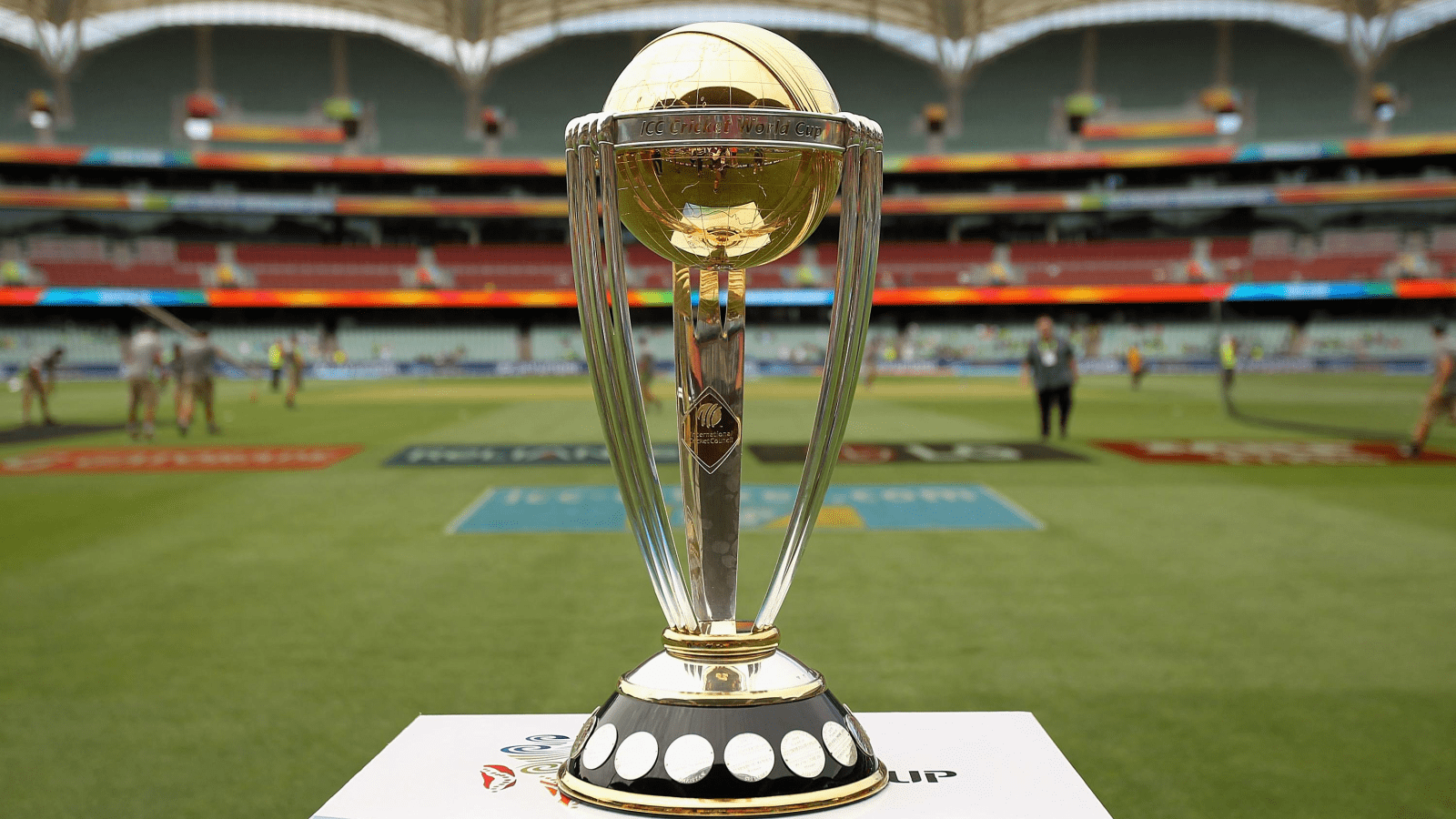 Cricket fans around the globe eagerly await the ICC Cricket World Cup, a quadrennial extravaganza that unites nations and showcases the pinnacle of limited-overs cricket. In today's digital age, watching the World Cup has become easier than ever, thanks to live streaming options. This article serves as your comprehensive guide to enjoying the ICC Cricket World Cup live streaming experience, ensuring you don't miss a moment of the cricketing action.
1. Official Broadcasters' Websites and Apps
The first and most reliable option to stream ICC Cricket World Cup matches is through official broadcasters' websites and mobile apps. These platforms secure broadcasting rights in various regions and often provide live streams of matches for free or with minimal subscription charges.
For instance, if you are in India, Hotstar is the go-to platform with exclusive rights to ICC events. Likewise, Sky Sports in the UK and Willow TV in the USA offer comprehensive coverage. Accessing these platforms is relatively straightforward:
Visit the official website of the broadcaster or download their app.
Register for an account, if necessary.
Choose the match you want to watch and enjoy live streaming.
2. International Cricket Council (ICC) Website
The ICC itself often provides live streaming options for the Cricket World Cup on its official website. They may offer free streams or provide links to official broadcasters' streams. The ICC's website is a reliable source to catch the action and stay updated with live scores, statistics, and news.
3. Social Media Platforms
Social media has become a hub for cricket fans during major tournaments. Platforms like YouTube, Facebook, and Twitter are known for hosting live streams, sharing official clips, and offering real-time updates. Here's how to maximize these platforms for your live streaming needs:
YouTube: Many cricket boards, including the ICC, post highlights and live streams on their official YouTube channels. Look out for live streams and video clips as matches unfold.
Facebook: Cricket boards, broadcasters, and fans often create Facebook Live streams during matches. Join cricket groups and follow relevant pages for these live streams.
Twitter: Twitter is a great platform for real-time updates and live commentary. Follow cricket pundits and official accounts for live tweets and links to streams.
4. Streaming Services with Free Trials
Several streaming platforms offer free trials for a limited period. Although these trials may not cover the entire tournament, they are a cost-effective way to enjoy live cricket. Here are some examples:
ESPN+ (USA): ESPN+ offers a 7-day free trial, which can be used to watch selected Cricket World Cup matches for free.
Kayo Sports (Australia): Kayo Sports typically provides a 14-day free trial. Check if this trial period coincides with the World Cup fixtures you wish to watch.
SuperSport (South Africa): SuperSport may offer free trial periods, allowing South African fans to enjoy live cricket without a subscription.
Remember to check the terms and conditions of these trials, as they may require payment information and automatic subscription renewal after the trial period.
5. VPN Services
If you find yourself in a region where the official live stream is not available or is subject to geo-restrictions, a Virtual Private Network (VPN) can be your ticket to access free streams from other countries. Here's how to use a VPN for live streaming:
Choose a reputable VPN service and install it on your device.
Connect to a server in a country where the ICC Cricket World Cup is streamed for free.
Visit the official broadcaster's website from that country and enjoy the matches.
However, remember that using a VPN for streaming may violate the terms of service of some platforms, so proceed with caution.
6. Fan Communities and Forums
Online cricket fan communities and forums can be treasure troves of information regarding free live streams. Fans often share links, recommendations, and strategies to watch matches for free. Explore platforms like Reddit, cricket forums, and fan websites to connect with like-minded enthusiasts and discover live streaming options.
7. Local Venues and Establishments
In some regions, local bars, restaurants, or cricket clubs may host ICC Cricket World Cup viewing parties. These events offer a communal atmosphere where fans can watch matches for free while enjoying the company of fellow cricket lovers. Check with local establishments to see if they have any World Cup events planned.
8. Borrow a Friend's Subscription
If you have friends or family members with subscriptions to streaming services or cable TV packages as per World Cup coverage, consider asking them if you can use their login credentials to access the live stream. Many platforms allow multiple devices to be logged in under one account simultaneously.
9. Radio Broadcasts
While not a live video stream, radio broadcasts offer an alternative way to follow the action. Many radio stations, both local and international, provide live commentary and updates during cricket matches. Tune in to a sports radio station or look online for radio broadcasts covering the ICC Cricket World Cup.
In conclusion, the ICC Cricket World Cup live streaming experience has never been more accessible. Whether you choose to explore official broadcasters' platforms, leverage social media, use free trials from streaming services, employ VPNs, rely on fan communities, visit local venues, borrow subscriptions, or listen to radio broadcasts, there's no shortage of options for cricket fans to immerse themselves in this global sporting spectacle. So, prepare to be enthralled by the cricketing brilliance and nail-biting moments as you enjoy the ICC Cricket World Cup from anywhere in the world.