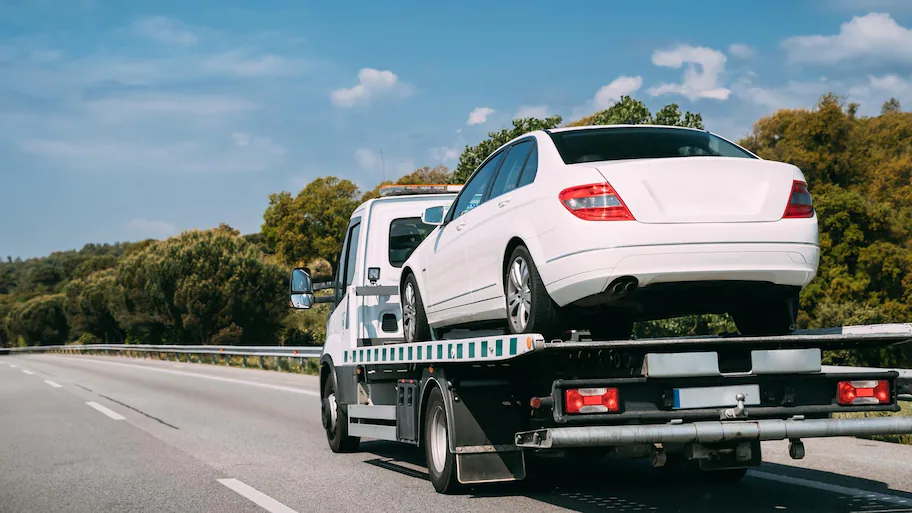 Auto transport is a great way to move your car from one place to another without having to drive it yourself. It can be a hassle-free and cost-effective option for those who don't have the time or resources to move their car on their own. Here we'll discuss how to compare different auto transport companies, what types of services they offer, and how to get the best deal when transporting your car. With this guide in hand, you'll be able to make an informed decision that will ensure a safe and successful move for your vehicle.
What is Auto Transport and How Does it Work?
It is a type of service that moves vehicles from one place to another. It is often used by car owners who are relocating or need to move a vehicle for other reasons. Auto transport companies provide services such as door-to-door delivery, open air shipping, and enclosed shipping services.
Car shipping companies use special trailers and carriers to safely transport your vehicle from one place to another without any damage or stress on the car owner. Vehicle transport services are available for all types of vehicles including cars, trucks, SUVs, boats, RV's and more. Car movers can even pick up the vehicle from your home or office and deliver it directly to its destination.
Types of Auto Shipping Services Available
Auto shipping services have become increasingly popular in recent years due to the convenience they offer. There are a variety of auto shipping services available, each with its own advantages and disadvantages. Open auto transport is the most common type of service and it offers the lowest cost option for transporting your vehicle. Covered car carrier service is more expensive but provides extra protection for your vehicle from weather and road conditions. Door-to-door auto transport is the most convenient option as it eliminates the need to drop off or pick up your vehicle at a terminal location. Finally, terminal-to-terminal shipping is an economical option if you're willing to pick up and drop off your vehicle at designated terminals along the route.
The Cost of Car Shipping and Factors that Affect Price
Shipping a car can be expensive, but it doesn't have to be. Understanding the cost of car shipping and the factors that affect the price is essential for making an informed decision when choosing an auto transporter. There are many variables that go into calculating the cost of car shipping, such as distance, size, weight, insurance requirements for transport companies, and vehicle shipping quotes. By understanding these factors and researching different auto transporter costs, you can find a reliable and affordable option for getting your car where it needs to go.
How to Prepare a Car for Shipping
Preparing a car for auto transport is an important step to ensure the safety of your vehicle during long distance hauling. It requires careful planning and attention to detail in order to ensure that your car arrives at its destination in the same condition it left. In this article, we will discuss some tips and tricks on how to prepare a car for shipping so you can make sure that your vehicle is well taken care of during its journey.
Choosing the Right Auto Transport Company
Choosing the right auto transport company is essential when you need to ship your car across the country. With so many companies available in the market, it can be difficult to decide which one is best for you. You need to make sure that they are reliable and trustworthy, have good customer reviews and offer competitive rates.
To help you make an informed decision, it is important to look at reliable car shipper reviews and compare different companies on the basis of their services, prices and customer ratings. This will ensure that you are choosing a company that will provide a safe and secure journey for your vehicle.

Amelia Earhart is a passionate writer and the founder of Technomaniax. I loves to write principally about technology trends. At Technomaniax.com, I loves to share my opinion on what's happening in tech around the world.