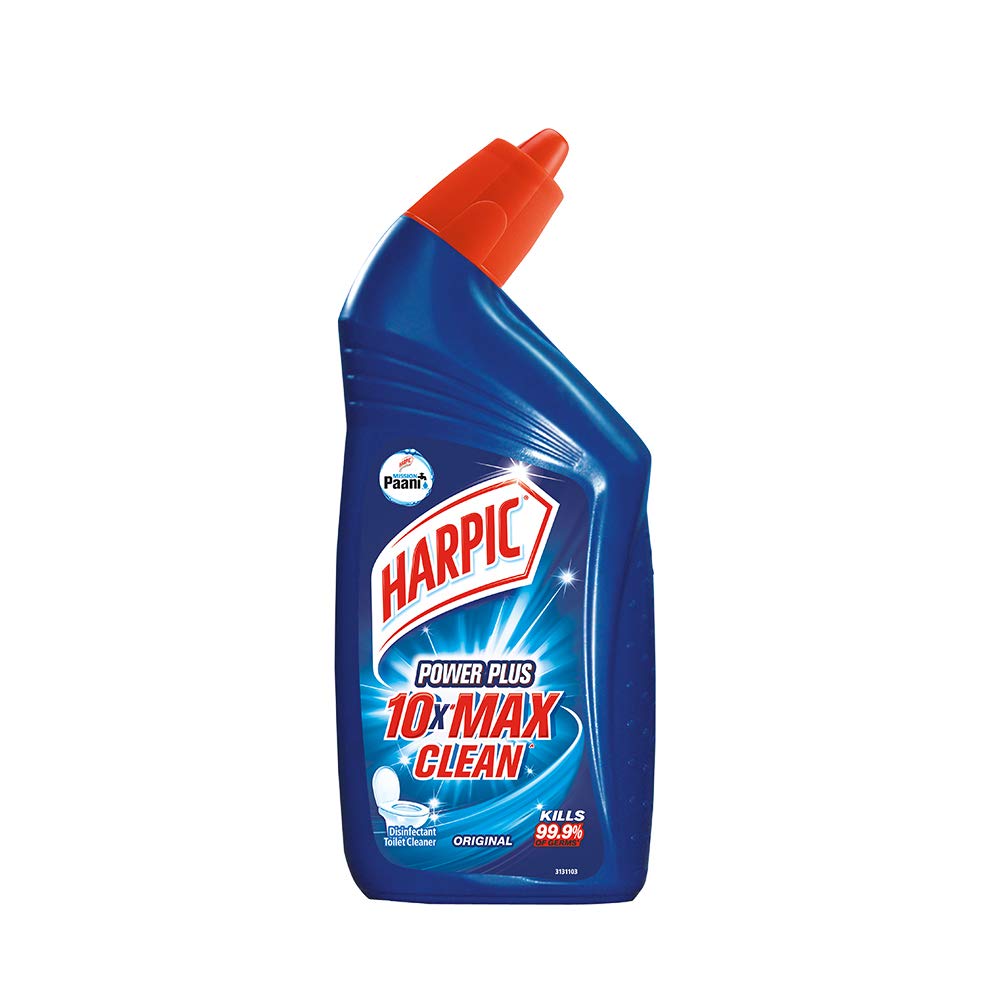 COVID-19 has underlined the importance of keeping our homes, offices, and schools clean and germ-free. Cleanliness and sanity have become a top priority for us, and rightfully so. While cleaning the rest of the home or office may be simpler, toilets require special attention because of the damp environment and festering germs that cause diseases. Finding the right toilet cleaning products to clean the floor, sink, and bowl easily and remove bacteria, viruses, and pathogens detrimental to your health is imperative.
The Harpic brand has inspired trust in millions of Indians through generations. Households routinely use Harpic products to clean and disinfect bathroom floors, surfaces, and the toilet bowl: all year round. This makes it a good idea to shop and stock up on Harpic at wholesale prices. Let's look at some of the top Harpic products to pick from and how you can stock up on them.
Harpic Toilet Cleaner
The Harpic Toilet Cleaner is a specialised product used to clean toilet bowls. It is tough on stains and prevents the build up of limescale. It is also a powerful disinfectant that removes germs from the rim to the U-bend with a single application. In addition, the easy-to-use bent bottle neck cleans under the rims and makes for complete cleaning.
The Harpic Disinfectant Toilet Cleaner is available in several variants –
• Harpic Power Plus 10x Max Clean
• Harpic Power Plus 10x Max Clean in Rose Fragrance
• Harpic Power Plus 10X Max Clean in Orange Fragrance
• Harpic Power Plus 10x Max Clean in Lemon Fragrance
• Harpic Organic Active with Fresh Fragrance
• Harpic Germ & Stain Blaster
• Harpic White & Shine Bleach
Harpic Flushmatic
Harpic Disinfectant Bathroom Cleaner
The popular red bottle Harpic Disinfectant Bathroom Cleaner is a great way to clean bathroom floors and surfaces, leaving them shiny and free from disease-causing germs. Apart from the bathroom floor, this product helps clean the sink, tiles, countertops, stainless steel, and stone surfaces. It is a complete disinfectant and removes 99.9% of the germs that fester in the warm, damp environment of the bathroom. Along with unbeatable cleaning, the use of Harpic Disinfectant Cleaner leaves the bathroom smelling fresh and fragrant. The Harpic Bathroom cleaner is also available as a spray that helps clean surfaces other than the floor.
Buying Harpic Products Wholesale
Most people who shop for their monthly cleaning products at the neighbourhood store hope to find good deals and discounts. Supermarkets run such offers from time to time, making it cost-effective to buy your cleaning products. Neither of these, however, offer wholesale rates. If you are serious about buying the most effective cleaning products for your home, office, or school, it is best to buy from a wholesaler or order directly from the https://dettolproindia.in/ website.
At the Dettol Pro Solutions portal, you can avail of a discount of up to 40% on the total MRP of the product, such as Harpic toilet cleaner 5-litre bottles. This is more than the discount offered by wholesalers.
Keeping your family safe from disease-causing germs and pathogens requires planning and management. The first step to this is picking the right household cleaning products. You are off to a great start with Harpic products in your shopping cart. Harpic products leave your home sparkling clean and germ-free, and they also leave them smelling fresh and fragrant. That is the winning combination, indeed.