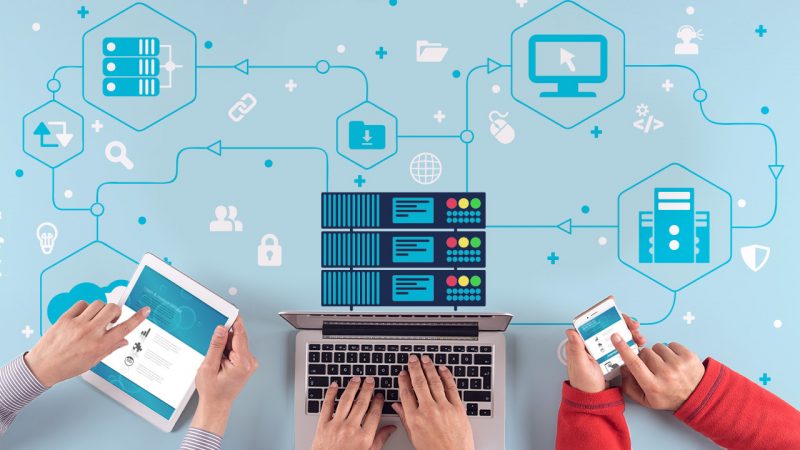 Reseller hosting is one of the most promising ways to affordably start your hosting reseller business with minimum investment, almost no management hassles, and without any technical infrastructure. Entry is easy, but it is also essential to build a solid and sustainable revenue stream. For that, you need to concentrate on the marketing-related factors and think about various ways to expand the business. In this blog, you will explore some of the essential marketing tips and the answers to some critical questions regarding a hosting reseller business.
Significant Advantages of Hosting Reseller Business
As a reseller host, you can expect many benefits provided that you strategically plan your business journey. Cost-saving, better income, and better control over your financial outputs are the key benefits. Here is a list of other benefits you can expect from a reseller hosting business:
Backend Management By Parent Host
By selecting the right hosting plan from the ideal vendor, you can offer high uptime promise and fast loading speed to your existing consumers. The best thing is that your parent host's dedicated professional team will look after all the backend management. It will allow you to satisfy your customers further.
Frequent Promo Offers For Extra Cost Benefits
Just like anything else, selling hosting plans isn't always an easy task. That is why many reputed web hosting providers run periodical reseller hosting deals, timely discount plans, promo offers, and other schemes for resellers to help them scale up their selling opportunities by attracting more customers.
An Opportunity To Build Your Brand
Reseller hosting plans offer the revenue potential and help the resellers build their distinct brand and control their business the way they wish. Instead of limiting your role as a commission agent or mediator, the parent host allows for personal branding, i.e., you can sell the hosting services under your brand name. You are also free to set and change the prices and modify the business strategy whenever you wish. For instance, if you know how to create a WordPress blog, you can offer blog hosting and creating packages with reasonable additional costs. Likewise, you can also provide SEO services for your business clients to increase their sales.
No Need For Technical Expertise
Reseller hosting doesn't need you to be a technically proficient entity. You don't have to manage or maintain any backend responsibilities either. The parent host would handle all the technical tasks, who has a team of dedicated technical experts. At the same time, if you wish, you may also manage the technical functions directly through the reseller hosting panel.
Significant Factors To Consider Before Starting a Reseller Hosting Service
Web hosting directly affects the user experience by determining the site availability, loading speed, and performance. You risk losing customers if your hosting provider doesn't offer reliable services.
Find The Right Parent Host With a Good Reputation
Always check the reviews and customer testimonials before selecting a parent host for your hosting reseller business. An excellent hosting plan assures you enjoy fast loading speed, maximum availability, and steady performance even during high traffic, which will make your end customers happier by ensuring a competitive site performance.
Check Support Quality of The Parent Host
While most hosting providers offer support services to your end clients, consider that the support quality and customer experience will directly affect your brand and business potential. Substandard support services will make your customers unhappy and hurt your brand profile. So select the reliable hosting provider with a proven track record of offering quick and reliable assistance to their customers. It will ensure the remarkable growth of your hosting reseller business.
Offer Feature-rich Packages To Increase Sales
One thing that can give you a competitive edge over other hosting resellers is the feature-rich hosting plan. Hosting clients love to buy plans that provide essential technical resources and assist them in starting their digital business by offering digital features like website templates, eCommerce tools, SSL certificates, and others. Ensure that your parent host provides maximum such elements so that your end customers can start their digital venture immediately.
Develop Your Marketing Skills
Having a ready client pool is essential, but it is even more necessary to possess the right skills. Web hosting is a very competitive business. Ideally, you should be good at marketing and know-how to establish a unique brand identity and earn sustainable revenue with your hosting reseller business. It will allow you to increase your sales and also build a reputation.
How To Select The Best Parent Host For Hosting Reseller Business?
Finding the ideal hosting provider is an essential requirement for anyone interested in the reseller hosting business. There are various factors that you need to concentrate on. Still, the prime characteristics that distinguish the reliable hosting providers from others are- reasonable prices, excellent backend maintenance, maximum uptime, lightning-fast speed, and 24X7 reliable supports. You can read hosting review sites to find the best hosting providers.
Pitch Your Plans To Your Close Acquaintances
Instead of starting randomly, it is best to create a strategy to pitch your products to the people who are relatively easier to be converted. Think about your social circle, professional contacts, colleagues, neighbors, and relatives.
Going by most of them, how would you categorize your close friends and acquaintances- ultra-rich, upper-middle-class, or middle class? Next, focus on their immediate needs and challenges where your services might fit.
For instance, you can suggest a basic resume site with a shared hosting plan to your professional colleagues looking for side income with freelancing opportunities. Likewise, a homemaker exploring home business opportunities can be the right person to market your eCommerce hosting plans. You can also utilize your professional connections for selling plans.
You don't need to limit your efforts only to offline contacts. Go ahead and include digital contacts like Facebook friends, Linkedin connections, and other social media friends to expand your marketing efforts and multiply the opportunities globally.
Another more innovative marketing method is to utilize your expertise and hosting services for exploring more prospects. For instance, if you know how to add online games in WordPress, you can create a gaming website with WordPress and strategically offer web hosting discounts for the winners. It can be an excellent strategy to increase your sales.
Conclusion
Several reputed web hosting companies are actively collaborating with resellers to expand their reach across different world regions. Hosting reseller business is undoubtedly a high-potential business with meager investment and zero management hassles. One can start it at a minimal level and gradually grow the business. Many people can earn a lifestyle income by becoming web hosting resellers. That said, it is not a get-rich-quick scheme but an opportunity that offers you the returns corresponding to your efforts. So, if you want to earn a decent income out of your hosting reselling business, then it is highly advisable to concentrate on the marketing aspect and carefully implement powerful, proven strategies to excel in the field.

Amelia Earhart is a passionate writer and the founder of Technomaniax. I loves to write principally about technology trends. At Technomaniax.com, I loves to share my opinion on what's happening in tech around the world.