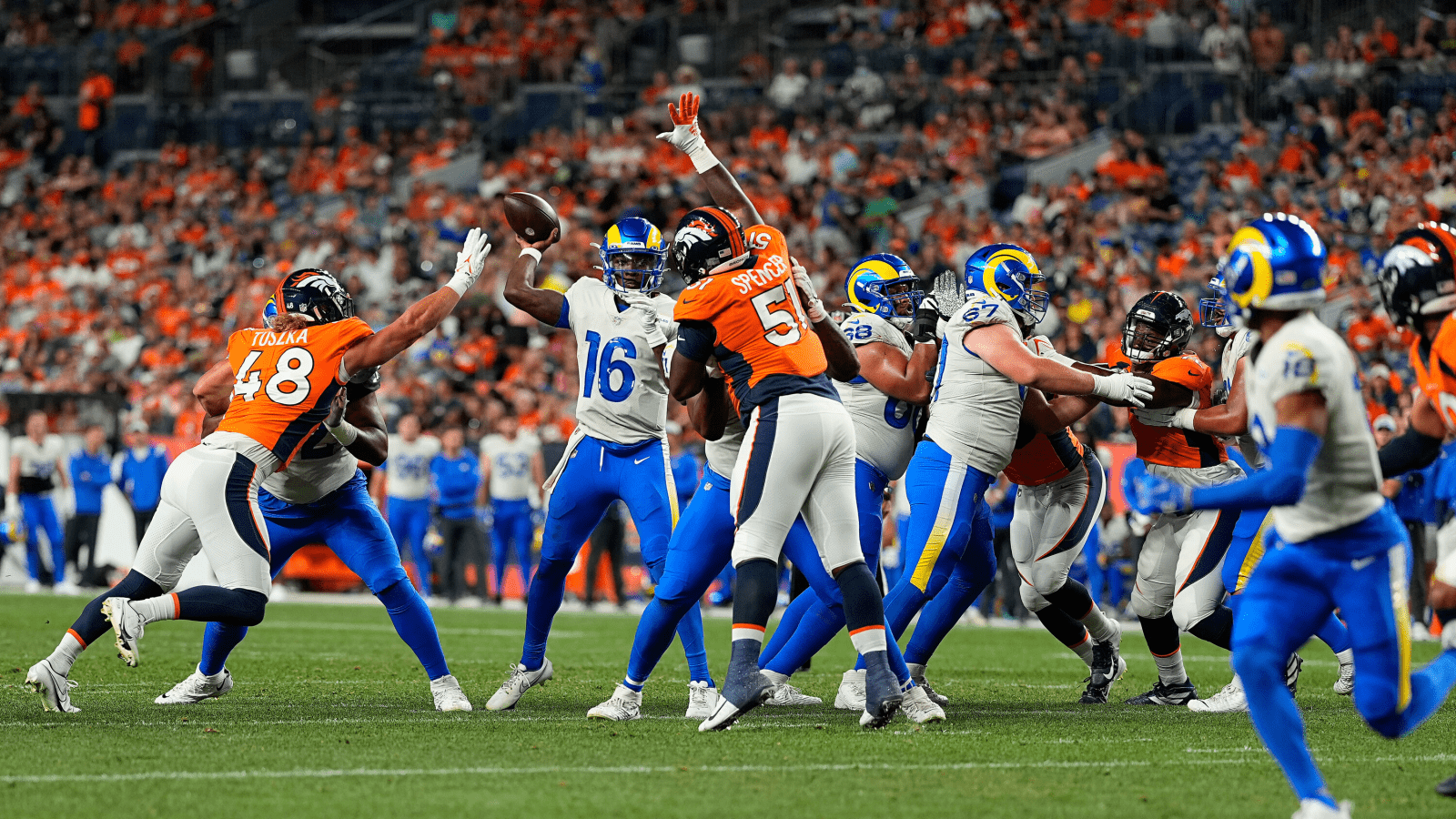 As an avid NFL fan, you're eager to catch every thrilling moment of the games. However, sometimes the hassle of signing up for streaming services can be a deterrent. The good news is that there are ways to watch NFL live streams without signing up.
In this article, we'll explore some methods to enjoy the excitement of NFL games hassle-free, so you can focus on what matters most – the action on the field!
Method 1: Over-the-Air Antenna
One of the simplest and most straightforward ways to watch NFL games without signing up is by using an over-the-air (OTA) antenna. Many NFL games are broadcasted on major networks like CBS, NBC, and FOX, which can be accessed for free with an antenna. Here's how to get started:
Step 1. Purchase an OTA Antenna
Look for a high-quality OTA antenna that suits your needs and supports your local channels. There are various options available, ranging from indoor antennas to outdoor antennas with extended ranges.
Step 2. Set Up the Antenna
Follow the manufacturer's instructions to install and set up the antenna. Place it in an optimal location, preferably near a window or in a higher position to improve signal reception.
Step 3. Scan for Channels
Use your TV's menu or settings to scan for available channels. This process may vary depending on your TV model. Once the scan is complete, your TV should detect and save the available OTA channels.
Step 4. Tune in to NFL Games
On game day, switch your TV input to the OTA channel broadcasting the NFL game you want to watch. Grab your snacks, sit back, and enjoy the game in high-definition without the need for any sign-up process!
Method 2: NFL Mobile App
The NFL Mobile App offers a convenient way to access live audio broadcasts of all NFL games without the need for sign-up. While you won't have access to video streams, you can still listen to the play-by-play action, catch game highlights, and stay updated with news and scores. Here's how to get started:
Step 1. Download the NFL Mobile App
Visit your app store (Google Play Store for Android or App Store for iOS) and download the official NFL Mobile App. The app is free to download and use.
Step 2. Launch the App
Open the NFL Mobile App on your mobile device and explore its features. You'll find options to listen to live game audio broadcasts, access game highlights, and stay up to date with the latest NFL and Super Bowl news.
Step 3. Choose Your Game
When a game is underway, select the game you want to listen to from the available options within the app. Enjoy the excitement of the game through live audio commentary, and immerse yourself in the action without the hassle of signing up.
Method 3: Local Sports Bars and Restaurants
If you prefer to enjoy the NFL games in a social setting, local sports bars, and restaurants can be a great option. Many establishments with sports-focused atmospheres often broadcast NFL games on multiple screens. Here's how to watch NFL games at a sports bar or restaurant without sign-up:
Step 1. Find a Sports Bar or Restaurant
Look for local sports bars or restaurants in your area that are known for broadcasting sports events. Check their websites or give them a call to confirm if they'll be showing the NFL games you're interested in.
Step 2. Arrive Early
Popular games can draw large crowds, so it's advisable to arrive early to secure a good spot. Consider making a reservation if the establishment allows it.
Step 3. Order Your Favorite Food and Drinks
Once you're settled in, order your favorite food and drinks from the menu. Enjoy the game on the big screens while soaking in the lively atmosphere and camaraderie of fellow football enthusiasts.
Method 4: Streaming Platforms with Free Trials
Although most streaming services require a sign-up process, many offer free trial periods. By taking advantage of these trial periods, you can enjoy NFL games without committing to a subscription. Here's how to make the most of streaming platforms' free trials:
Step 1. Select a Streaming Service
Research streaming services that offer free trials during the NFL season. Some popular options include Hulu + Live TV, YouTube TV, and fuboTV.
Step 2. Sign Up for the Free Trial
Visit the streaming service's website and sign up for the free trial. Ensure you provide the required information, such as your email address, but note that credit card information may be required to activate the trial.
Step 3. Stream NFL Games
Once your free trial is activated, access the streaming service's NFL game broadcasts and enjoy the games in real-time. Remember to cancel your subscription before the trial period ends if you do not wish to continue with the service.