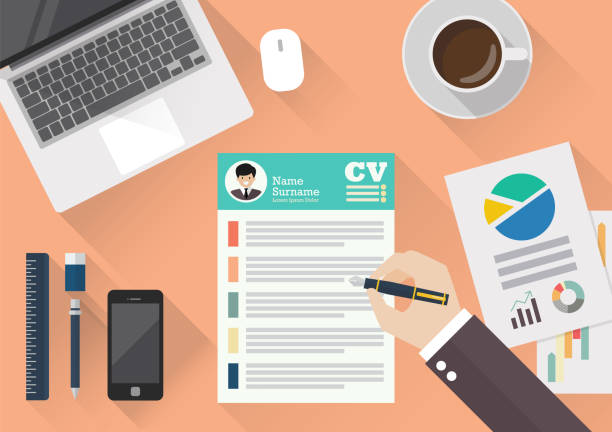 A curriculum vitae, or CV, is a long and detailed document that outlines your professional history, achievements, and skills. The purpose of a CV is to provide potential employers with an in-depth look at your experience and qualifications.
When crafting a CV, it's important to remember that less is more. You don't need to include every single job or experience you've ever had – only the most relevant and recent ones. Stick to two pages or less, and make sure your CV is clear and easy to read by using simple language and formatting.
To make your CV as compelling as possible, start with a strong professional summary at the top of the document. This should be a brief paragraph (3–4 sentences) that highlights your most relevant skills and experiences.
What exactly is a curriculum vitae, and why is it necessary?
A curriculum vitae, also known as a CV, is a lengthy professional document that highlights a person's experience and achievements. A CV is similar to a resume but is much more comprehensive and often multiple pages in length. Employers often require a CV when considering applications for executive-level positions.
A CV includes extensive information about an applicant's professional history, educational background, research experience, awards and publications. This information helps employers determine whether an applicant is qualified for a position and how well they would fit into the organization.
While a resume offers a snapshot of your professional history, a CV provides more details and gives employers a better sense of your achievements over time. If you are seeking an executive-level position or other role that requires extensive experience and credentials, developing a strong CV is essential to success in the job market.
Tips for writing a compelling CV
A curriculum vitae, also known as a CV, is a lengthy and detailed document that details your whole academic and professional background. It is used when applying for jobs in academia or research-related fields. To write a compelling CV, start by ensuring that your contact information is clear and up to date. Then, create a professional summary that outlines your career highlights. Next, list all of your relevant experience, including jobs, internships, fellowships, and publications. Finally, add any additional skills or awards you have received. By following these tips, you can be sure that your CV will be both comprehensive and impressive.
The structure of a CV
A curriculum vitae, or CV, is a document that outlines your professional achievements, typically over a short and specific period of time. CVs are most often utilized in academia, research, and medicine, as well as for the majority of positions outside the United States.
Most CVs include the following sections: contact information, personal statement, work experience, education and training, skills and competencies, and additional information.
CVs typically range from two to four pages in length, depending on the depth of experience and detail included. The structure of a CV may also vary depending on the particular field or industry you are entering. For example, an artist's CV will look quite different than a CV for someone applying to work in a bank.
CV dos and don'ts
When writing your CV, there are a few things you should do in order to make sure it is compelling and will stand out to potential employers. First, be sure to include all relevant experiences and skills, even if they are not directly related to the job you are applying for. Secondly, use strong action verbs and specific numbers and accomplishments to demonstrate your expertise. Finally, don't forget to proofread and edit your CV before sending it off.
There are also a few things you should avoid when writing your CV. First, don't use generic or vague statements – be as specific as possible. Secondly, don't include any personal information that is not relevant to the job (e.g., hobbies, interests, etc.).
How to make your CV stand out
In job market, employers will often receive dozens of resumes for a single open position. As such, it is important that your CV stand out among the rest in order to increase your chances of getting called in for an interview. So how can you make your CV more compelling?
Here are some tips:
1. Start with a strong summary statement that outlines your professional skills and experience.
2. Use bullet points to highlight key accomplishments in each role you have held.
3. Use action verbs to describe your responsibilities and achievements.
4. Tailor your CV to each specific job you are applying for by highlighting the skills and experience that are most relevant to the position.
5. Keep your CV clear and concise; avoid lengthy paragraphs or dense blocks of text.
Conclusion
When it comes to landing a job, your curriculum vitae (CV) is your best chance to make a good impression. A CV is a document that outlines your professional and academic achievements. It should be straightforward and simple, with no grammatical or spelling issues..
Although there is no one-size-fits-all CV format, there are some general guidelines you can follow to make sure yours is as strong as possible. Here are some tips on how to write a compelling CV:
1. Start with a strong opening statement. This should be a brief summary of your most relevant qualifications and experience. Think of it as an elevator pitch for why you would be the perfect candidate for the job.
2. Make sure to include key information such as your contact details, education, professional experience, skills, and publications (if applicable).
Read More: Tech Trends Pro, Real Wealth Business, Online News Buzz, nware 17in laptop, grocery store