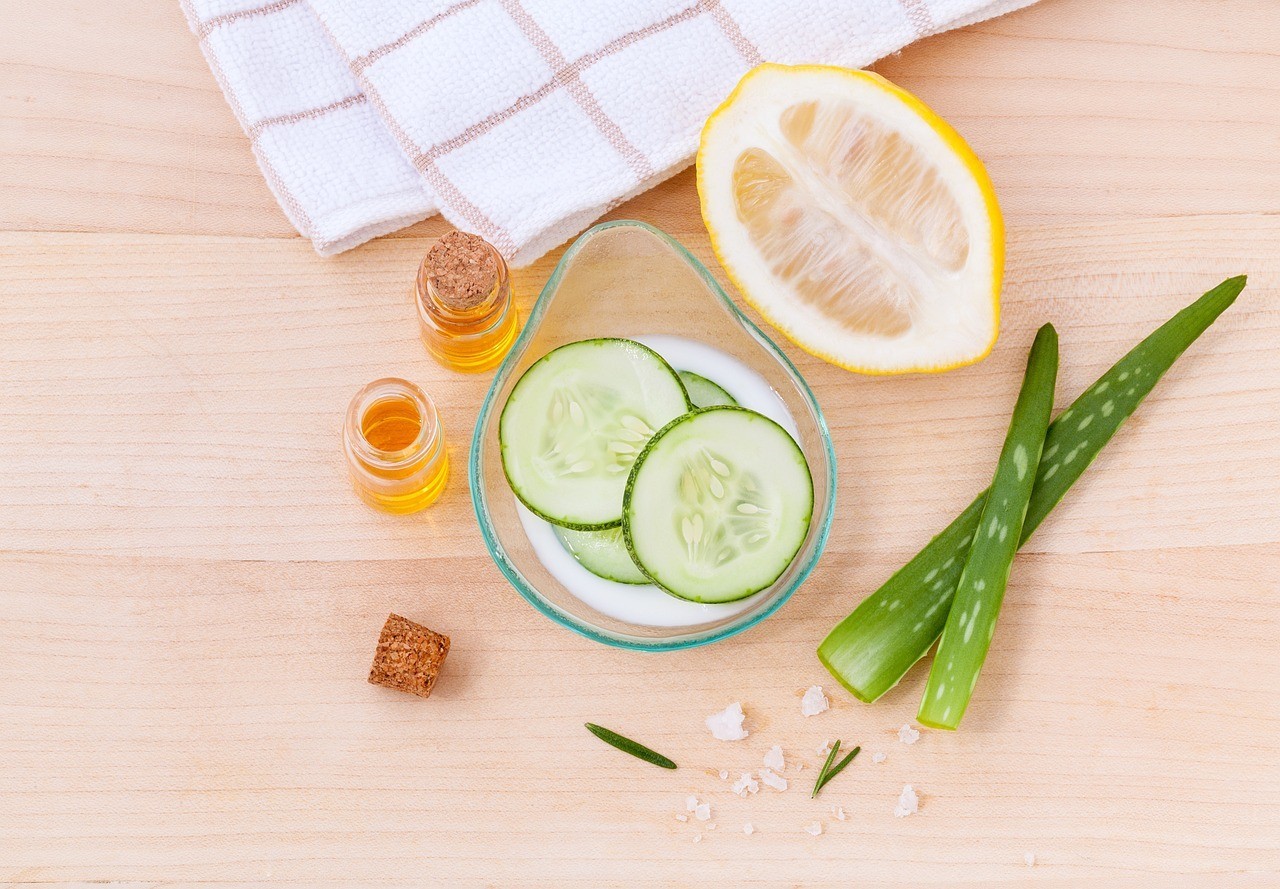 Once upon a time, people used alcohol-based toners to reduce the skin's pore size and control excess oil secretion. But today, more advanced research has led you to believe alcohol can cause dryness and various skin issues. Therefore, now you will come across toners that are more than just alcohol-based astringents and are more beneficial for your skin. But what is a toner exactly? 
To be precise, a toner is a skincare product used after a facial cleanser and before applying a serum or moisturizer. It helps to balance the pH level of the skin. Making toner a part of your skincare regime has become more critical to make your skin smooth and glowing. Different skin toners are available on the market based on your skin type. So, you may want to consider the one that best suits your skin.
There are several ways by which toners work on your skin to improve its texture and quality. Read on till the end to find them out!
Some Toners Have Amazing Exfoliating Properties 
Toners have always been a beneficial product for your skin. But now you are blessed with products like the Biologique Recherche Lotion P50 has become a must-have skincare product in most people's beauty regimes. This lotion is one of the best toners on the market, and its exfoliating properties are highly effective on your skin. With this pinnacle of French skincare, you can quickly deal with hyperpigmentation and other skin problems.
For people with a genetically thin epidermis, it works by exfoliating gently and brightening the skin tone while elevating the pigmented cells below the skin's surface. Additionally, it inhibits dark spots by stifling the synthesis of the tyrosine enzyme, which produces melanin and evens out the complexion.
Even though this lotion may have a peculiar aroma, you cannot dispute its advantages after a few applications. In a short amount of time, results are pretty evident. So, if you are searching for a toning solution that will work like magic to control oil production, exfoliation, and balance pH levels in your skin, this product can be your best bet. 
Toners Help to Reduce the Size of the Skin Pores 
Using a skin toner containing ingredients like green tea or glycolic acids works best in shrinking the skin's pore size. Have you ever wondered why your skin becomes oily and causes acne? It is mainly because the large pores in the skin release excess oil and trap the dead cells and dirt, giving rise to pimples and acne if neglected. Experts suggest you regularly use a toner after cleansing to minimize the pore size.
While cleansing your skin with a face wash does not always help wipe off the dirt and debris from the skin, toners can effectively clean the pores. Clean pores will lead to fewer breakouts and more absorption of other skincare products like moisturizers and serums. 
Boost Your Skin Care Regimen with Toners 
Who does not love to have flawless, smooth skin? Many of you invest too much energy, time, and money in various skin care products. It is also true that not all expensive products may suit your skin. Nevertheless, toner is one such product that comes in different affordable price ranges and boosts the function of other skin care products. It increases the efficacy of moisturizers, serums, etc. Toner helps revive the appearance of your skin and prime it for the additional products you're using by defending the skin barrier and removing stubborn dead skin.
Improve Your Skin's Appearance by Using a Toner 
Several factors are responsible for your uneven skin tone. For instance, hyperpigmentation or blotchiness in your skin is common. Use a toner daily as it comes in a unique formulation that helps reduce uneven skin tone. It helps to brighten the skin and improve its glow. Also, it exfoliates the skin gently to make it smooth, absorb excess sebum, and reduce pore size. It can help to revive your dehydrated and unbalanced skin. With daily use, toners can also reduce the appearance of dark spots caused due to acne, pimples, or blemishes and reveal a glowing complexion.
Reap the Anti-Aging and Protective Effects of Toner 
By protecting the skin barrier and eliminating tough dead skin, toner helps revitalize the appearance of your skin and prepare it for the different products you're applying. A toner helps guard your skin against infections, irritation, and acne by eliminating filth, sebum, and oil. Additionally, the regular application will lead your pores to close down and lessen the likelihood of contaminants penetrating your skin.
Toners Hydrate, Soothes, and Refreshes Your Skin 
Water-based facial toners work to replenish moisture in your skin after cleaning. Many toners also contain extra moisturizing substances to bond the water to your skin and provide long-lasting effects.
A terrific way to begin your daily regimen is to spritz your skin with a spray-on toner. You will love the refreshing effects it has on your skin. A face toner derived from plants is an excellent method to give your skin a relaxing sensation and reduce any short-term redness or irritation.
Summary  
Anyone, whether oily, dry or anywhere in between, may benefit from a toner. It's not difficult to pick the best toner for your face. The best action is to select natural products and clear any substances that can irritate your skin or result in unintended flare-ups of pre-existing conditions.