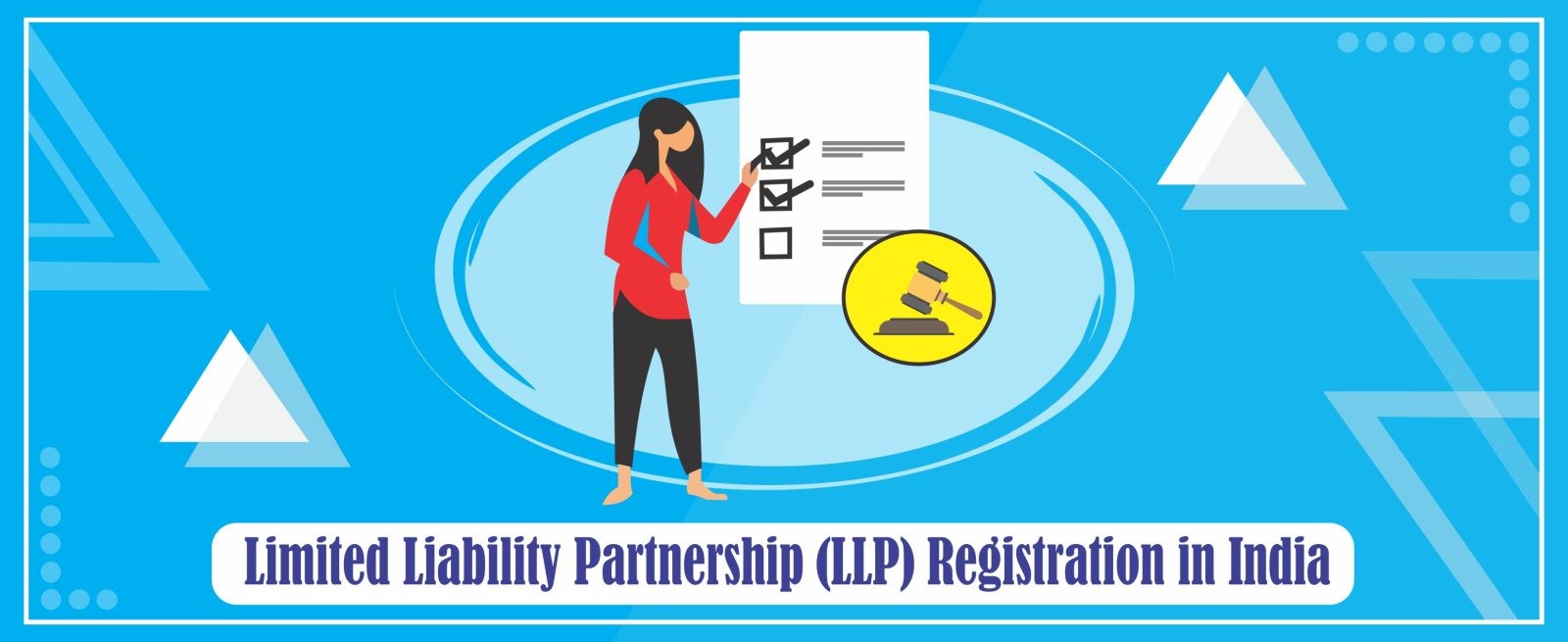 Are you looking for a corporate form of business structure that can suit your small business profile and minimal capital requirement. At the same time, you don't want to compromise on Partnership features. Then there is a perfect solution, for you and that is "Limited Liability Partnership (LLP) Registration"
In this write up we will learn all about LLP Registration and compliances related there to.
ORIGIN OF LLP REGISTRATION IN INDIA
On a global level LLPs are adopted in countries such as Indonesia, USA, Japan, Singapore etc. However, the concept of LLP is adopted in India on the recommendation of Dr. J.J. Irani committee in year 2005. Although it was way earlier suggested multiple times in year 1957, 1997, 2003 but it failed to get legally recognised.
LLPs are legally adopted in year 2009 with the enactment of Limited Liability Act, 2008.
LLP REGISTRATION AND REGULATION IN INDIA
In India LLPs are regulated by the provisions of Limited Liability Partnership Act, 2008 along with rules framed thereunder. Registrar of Companies are primary responsible for regulation of LLPs.
LLP: HYBRID CORPORATE VEHICLE
LLP is an alternative corporate business entity which has features of both companies form of business entity and that of the partnership. Therefore, LLP or Limited Liability partnership is also called the hybrid of Partnership and company form of business entity.
FEATURES TAKEN FROM COMPANY FORM OF BUSINESS
Following is the list of some of the features that are taken from company form of business entity:
Separate Legal Entity: Like company form of business entity LLP has features of separate legal entity.
Perpetual succession: LLPs have perpetual succession like companies, which means the death or incapacity of even all partners of LLP will not affect the existence of LLP. LLP remain in existence unless it has been dissolved by the legal procedure.
Limited Liability: The liability of partners of LLP will remain limited just like companies to the extent of amount of contribution agreed to be contributed by each partner.
Separation of Ownership and Management: Even in LLPs there is distinction between ownership and management. Partners are the owners of the LLP. Whereas management is in hands of Designated Partners.
Regulation of LLP: Just like companies, LLPs are also governed by the Ministry of Corporate Affairs (MCA). Registrar of Companies is responsible for the regulation of LLPs.
FEATURES TAKEN FROM TRADITIONAL PARTNERSHIP
Agreement among the partners: The terms and conditions in case of partnership firms are decided by the Agreement among its partners. Exactly in the same manner there is LLP agreement which includes the terms and conditions for the partners and designated partners.
Suitable for Professionals: if professionals such as lawyers, CA, CS, CMA intend to start there practice they may opt for LLP or partnership.
Insolvent person can not become partner: in both the cases i.e. LLP and partnership insolvent person cannot become partner.
Made only for profits: LLPs and Partnerships can be started only for the purpose of earning profits. They can not made for Social or charity work.
DOCUMENTATION REQUIREMENTS FOR LLP REGISTRATION
Documents required for LLP registration are categorised as follows:
For promoters:
Self attested copy of identity proofs such as PAN card, Aadhaar Card, Passport (if any)
Residential address proof such as electricity proof bank statement( it is to be noted that they should not be older then 2 months)
Phone number and mail ID
Place of birth and educational qualification of promoters
For registered office address proof
If leased or rented; properly stamped and notarised rent agreement or lease agreement
If owned: Noc from the owner that he has no objection if proposed LLP register premise as its registered office.
Utility bill of premise: not older then 2 months
Related to capital requirements
The total contribution obligation of partners of LLP and bifurcation of LLP among the partners.
The object for which LLP is to be incorporated and the business activity code of such object.
STEPS FOR LLP REGISTRATION
Steps for LLP registration in India are as follows:
Step-1 LLP Name Search Report
The availability of name of LLP is to be checked on MCA portal and Trademark portaland on that basis preparation of Name search report.
Step-2filing application for name reservation
Application for name reservation is to be field in form LLP-RUN along with prescribed fees of Rs. 200.
On filing of such application Central Registration Centre (CRC) may either approve or reject the application if application gets approved name stands reserved for 3 months from the date of receiving name approval letter.
Step-3filing application for incorporation of LLP
Application for registration of LLP is to be field in form FiLLiP along with attachments and prescribed fees.
Following are the attachments to be made along with form FiLLiP:
Proof of Registered Office address
Copy of the utility bills related to registered office
IDs and address proof of Designated Partners
Subscribers sheet
Consent by Designated Partners (form -9)
Step-4payment of filing fees along with stamp duty
Filing of prescribed fees of Rs.500 for incorporation of LLP is to be paid after successful submission of incorporation form.
Step-5Obtaining certificate of incorporation of LLP
On receipt of application for approval CRC, will scrutinize the application on that basis it may either accept the application and issue certificate of incorporation or ask for resubmission.
In case of resubmissionreply to such resubmission is to be filed along with revised form within 30 days. Thank you for reading this write up hope it was helpful. If you have any queries regarding LLP Registration in India then you can connect to us at info@ccoffice.in or call us at 9988424211.