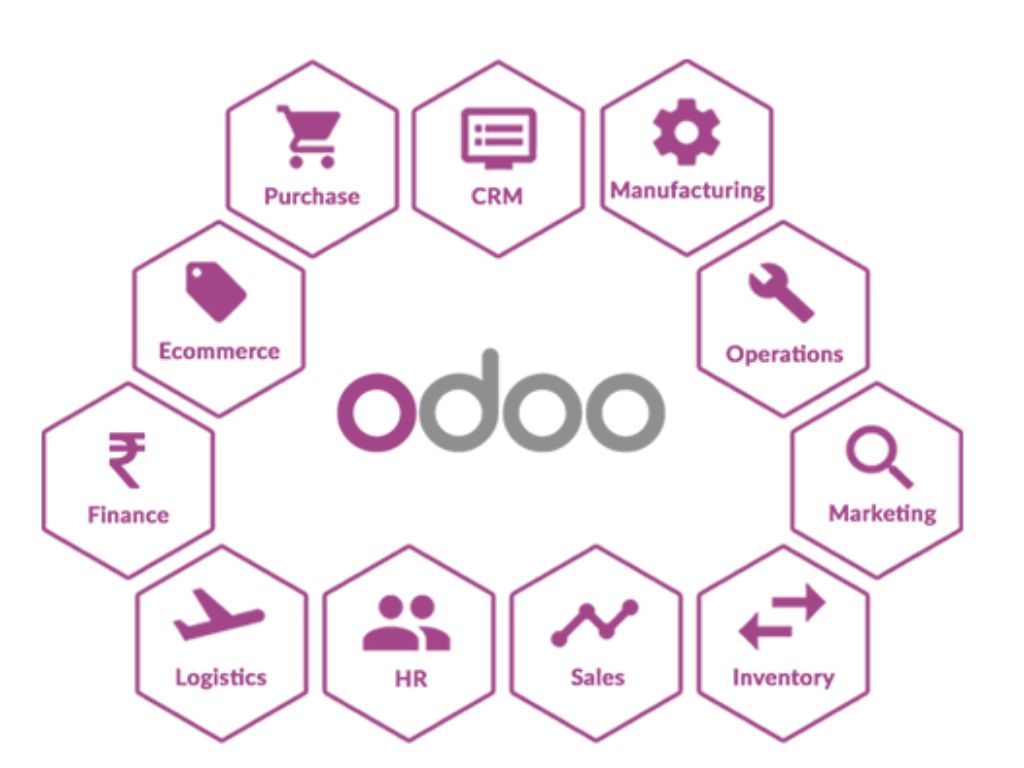 Odoo is an open-source business application that enables businesses to run their operations efficiently using powerful and robust solutions. Odoo has a simple and modern interface to help businesses manage their operations and customer engagements. If you are planning to use Odoo for your business, you can always consider hiring Odoo ERP consultant to help you get the job done faster. This blog talks about why you should hire an Odoo consultant and what it can do for your business.
Why Odoo ERP is better than other ERPs?
We have used Odoo, SAP, and Microsoft Dynamics. Our key criteria for Odoo were scalability, customizability, and pricing. Odoo had some initial teething issues which were addressed by their very agile development team. It's now a very stable platform with a growing list of more than 40 apps. Odoo has some of the key features that no other ERP does: – Odoo is based on open source modules which you can later customize and integrate – Odoo is being used by some of the biggest companies such as Cisco and Renault – Odoo apps are cheap and come with active support to address issues. – You can use Odoo ERP on the cloud or on-premise. – Odoo is the Linux of ERP platforms. It is super scalable and can run on anything from a $35 Raspberry Pi to a $20K Supercomputer.
How Odoo ERP can help your business?
Odoo is not just Software but a real partner for your company. Odoo helps you to expand your business with increased productivity and a lower cost. It provides an integrated solution for all the functionalities of running your business, from sales, purchasing, manufacturing, and accounting, to warehouse management and CRM. The solution is a mix of ERP, CRM, SCM, accounting, and other asset management functionalities. The software allows you to get the best usage of your business software and focus on your core business.
How Odoo ERP solutions are scalable
Odoo's flexibility and scalability are demonstrated by the millions of users and companies already using the solution. The cloud-based online version is scalable to millions of users and hundreds of instances but is also available as a self-hosted version for companies that want to maintain complete control over their data.
How Odoo Consultant can help you?
Odoo Consultant is the best way to start your online business. It is the best solution for businesses that can help you to automate your business activities. If you are interested in this open-source ERP software you can contact ABiT. The Odoo services are very helpful for the companies which use the Odoo software. Odoo allows users to send rich text emails and newsletters, manage their sales team, and manage their customers. Odoo is the best software for small and large businesses.
What are the Odoo consultant benefits?
Odoo is a powerful open-source ERP that provides tools for automating business processes with a well-designed interface. In order to benefit from ODOO, you need to hire an Odoo consultant. The biggest benefit of an Odoo consultant is that he can help you in implementing and using the ERP solution more effectively. An Odoo consultant ensures that your business is getting the most out of Odoo, and if you don't have an Odoo consultant, then you may find it difficult to make the most out of this software.