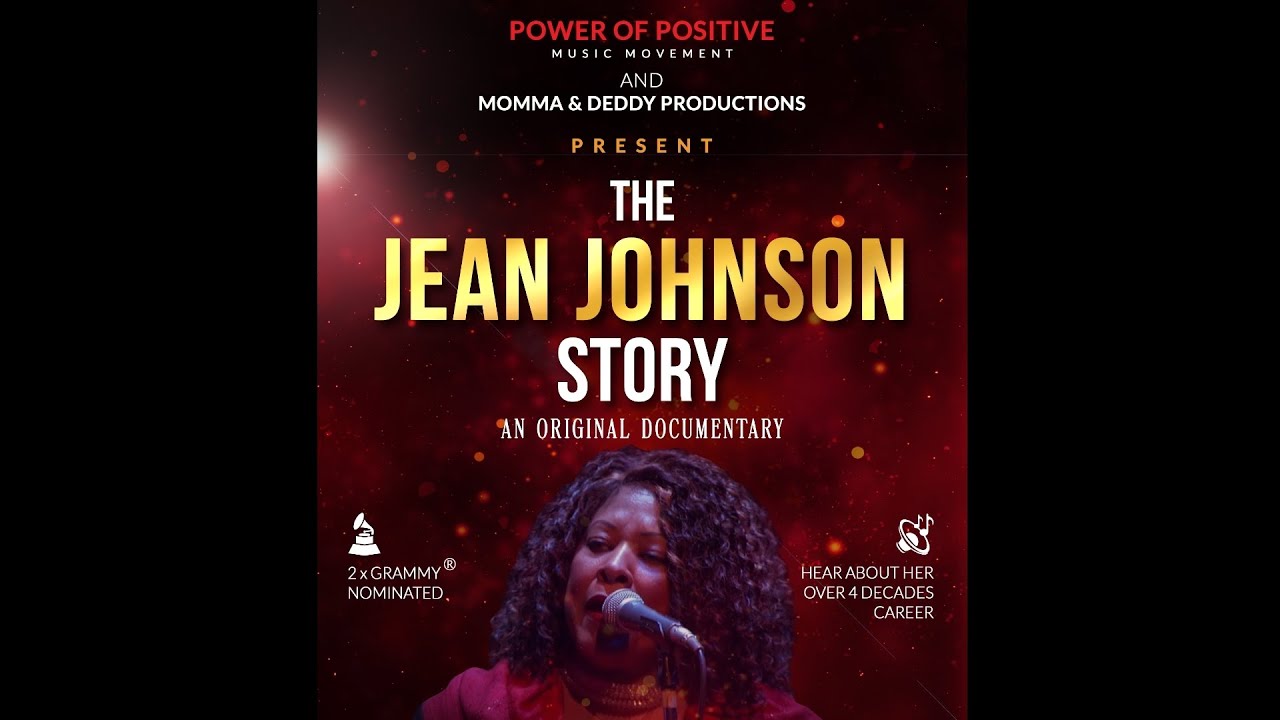 Power of Positive Music Movement, a 501(c)3 tax-exempt nonprofit organization, is proud to announce its partnership with Momma & Deddy Productions in bringing viewers "The Jean Johnson Story," an inspiring and educational documentary showcasing the life and career of 2x Grammy-nominated singer, Jean Johnson. With two Grammy nominations under her belt, Jean has worked with some of the biggest names in the entertainment industry, including Michael Jackson, Andrae Crouch, Madonna, and Elton John.
The documentary will reveal the truth about the entertainment industry and how Jean's dedication to God has guided her path to success. Through her story, viewers will be inspired to stay true to their beliefs, no matter the obstacles they may face.
Visit: https://youtu.be/Wi1beXJdH1U
The release date for "The Jean Johnson Story" is January 31, 2023. To catch a glimpse of what's in store, the trailer is available at the bottom of Jean Johnson's YouTube page.

For more information on Power of Positive Music Movement, visit their website at popmm.org. To stay updated on their latest projects, follow @popmmovement on social media.

Amelia Earhart is a passionate writer and the founder of Technomaniax. I loves to write principally about technology trends. At Technomaniax.com, I loves to share my opinion on what's happening in tech around the world.