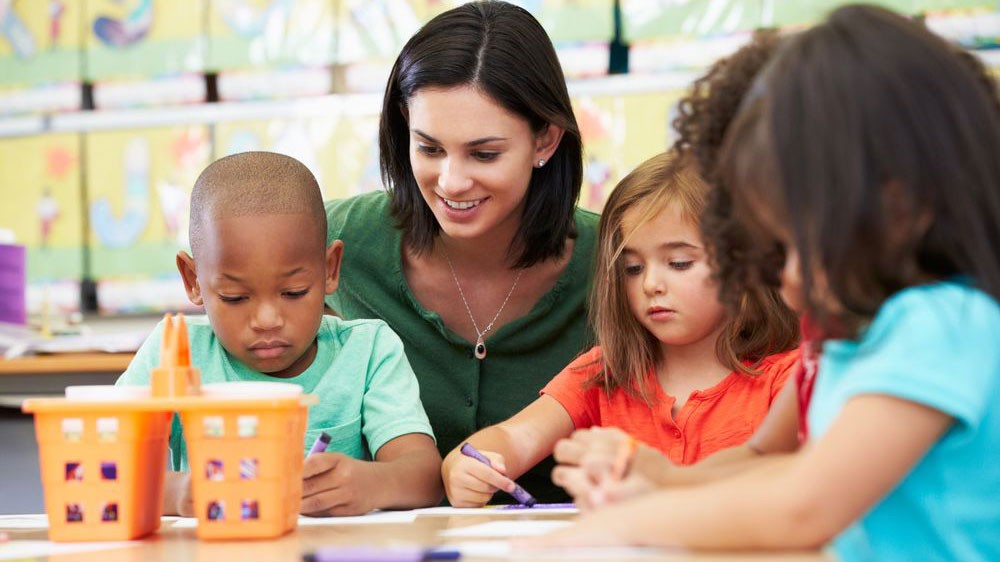 Every parent wants that their children are reared up with utmost care and attention. At times, both parents are working and there is no one to nurture the kids at home. Then, why not optimising this opportunity? Well, you can certainly do that once you become a professional childcare worker. You can opt for Australia in this regard as your ultimate destination. You may think that why choose childcare as a career opportunity that also somewhere like Adelaide, Australia? Then, read through the following write-up carefully. 
Six Reasons to become a childcare worker
There are several reasons for which one can choose the field of childcare as his or her sole career option. Today's post will familiarise you with 6 such reasons which you can simulate quite significantly with your own reasons. Comprehensive bits of information about each of these reasons can be considered below.
1. Social and Economic Upsurge
The childcare sector of Australia forms a major part of the nation. That's why a childcare worker is believed to produce positive effects on the Australian economy. The role of a childcare worker also helps in moulding the various social protocols of a society. A childcare worker can influence a country like Australia both socially and economically in the following ways.
Every year tens and thousands of couples invest on the childcare sector of Australia. This plays a significant role is boosting up the economy of the country optimally.
A lot of childcare organizations are offering ample job opportunities to eligible overseas candidates. Conversely, it contributes to the overall development of the economy of Australia.
Since childcare workers in Australia look after the kids, their parents can work in a stress-free manner. This too has a number of positive effects on the Australian economy.
Childcare workers aim at teaching kids valuable things while giving them the choicest care and attention. This will naturally affect their social perspectives and outlooks positively.
So, the social and economic development of a nation like Australia depends much on the role of its childcare workers.
2. The Most Sought-After Sector
The field of childcare is considered to be in the greatest demand in the whole of Australia right now. A lot of write-ups in various journals and social media sites have already proved this by now. This has resulted in the growth of a massive number of childcare workers till the year of 2020. Besides, 50,000 vacancies more are required to be filled up by eligible childcare professionals. Hopefully, this reason is compelling enough for you to choose childcare as your career option.
3. Lucrative Career Opportunities
There are different childcare courses you can complete in Australia according to your skills and qualifications. These include the cert 3 childcare course and diploma in early childhood education and care etc. Completion of any of these courses makes you eligible for myriads of job opportunities. Some of these job prospects pertaining to both courses can be considered below.
Diploma of Early Childhood Education and Care
Completion of the course of the Diploma of Early Childhood Education and Care makes you eligible for various suitable job roles. These include Child Development Educator, Children's Service Manager/Director, Child Care Educator and Centre Manager. 
Certificate III in Early Childhood Education and Care
The certificate iii in child care courses also assures you several job opportunities upon its completion. Nanny, Family Day Care Educator, Preschool Aide and Playgroup Supervisor are some of them. 
4. Convenient Working Hours
Yes, you can work during flexible working hours if you are presiding over the job of a childcare professional. You can either work on a casual, full-time or part-time basis. This in return gives you a wonderful opportunity to balance your personal and professional life. Full-time childcare professionals work 38 hours every week. Conversely, casual and part-time workers work according to their own preferred timings. So, if you are parenting a few kids, then working as a childcare professional would be the best decision. 
5. Focus on Self-Improvement
When you work as a childcare professional, you are given loads of tasks to complete. Some of them are quite easy whereas some of them are immensely complex to deal with. These tasks are required to be completed both inside and outside your childcare centre. This gives you the opportunity to upgrade your managerial and supervisory skills to a reasonable extent. In short, the role of a childcare worker lets you focus on ameliorating yourself as an individual being.
6. Prospective Career
Completing any of the said courses in early childhood education Adelaide, Australia allows you to become an adept childcare worker. When that happens, you get the scope to manage a compatible job role according to your skills and qualifications. Each of these job roles forms an indispensable part of the Australian childcare Industry. In a nutshell, working as a childcare worker ensures a rewarding career for you in Australia. 
Let's Recapitulate!
So, apply for an Australian child care course today and become a childcare professional for the 6 reasons stated above.
Also Read:- Why Carpentry Is A Great Choice For Your Career Growth?