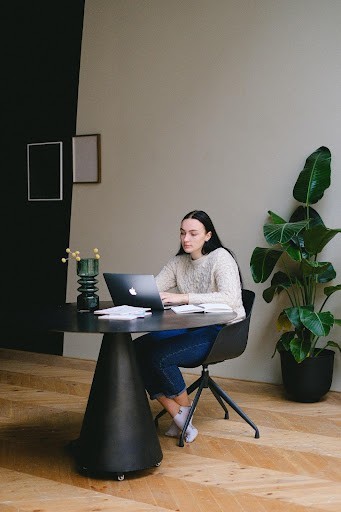 If you are unsure whether you should buy a MacBook case cover for your system or not. Generally, the most common answer would be. Yes, people usually benefit from investing in a robust MacBook case. This case will enhance the drive's lifespan, keep it clean, and you can easily carry it with you as it will provide you with a good grip. In this article, we will help you find out whether you need a MacBook case cover or not.
Do You Need A Case For Your MacBook?
Since you are looking for the answer, you will know the value and price of the MacBook, and they are very costly. Yes, they may be unique, but they are not cheap. As a result, it becomes necessary for you to do everything in your ability to take good care of the device and prevent any type of damage occurring on your system, as it can shorten the device's lifespan.  
This is precisely it will be an excellent choice to buy a MacBook case cover for your MacBook, as its job is to prevent any sort of damage. These cases will provide you with enhanced protection from any drops, liquid spilling, scratches, dust, and other harmful elements. If you are one of those who tend to travel a lot, it is the best idea to get a case as they will provide additional safety. When you leave your MacBook exposed like that, there are chances that someone may steal it, but when you put it in a case, they will not have an idea of what is in the case.
But other than these considerations, it will be a worthwhile investment if you still choose to buy a MacBook case cover.
Advantages Of Buying A Case For Your Mac.
There are several types, colours, sizes, and shapes of cases that you can buy. So you can add them to your collection and make them your own. It is, without a doubt, one of the best benefits since we are all aware that we want our system to look as unique as possible. Following are some of the best advantages you will get if you buy a MacBook case cover.
Protection From Hard Damage
If you don't get a protective case, your system will be prone to scratches or damage when you move them around. While, in some cases, it will not severely damage your Mac, it will still remove the smoothness and simple charm from your system.
Water Protection
Water getting on the Mac is not a problem, as you will essentially wipe it away. But if you are in a severely humid area it can damage your system. Also, rain or being near a pool can damage your Mac, and it can be risky to have these elements near.
The best way to get creative and protect your Mac from these scenarios will be to get the best Mac cover for your system. Depending on the type, you can get up to 100% protection from the water.
Dust Will Not Enter
Dust is the overlooked enemy of any type of electronic device. Even though laptops are made with utmost protection against dust, there are still some ways in which you cannot prevent dust from entering the device. If you are in a place with a lot of dust and soil erosion, you buy a MacBook case cover, which will keep your device safe as they come with items that you can use to cover the slots, such as USB slots, extensions, or aux slots safe.
You Can Easily Carry Your Mac
As mentioned earlier, in the market, there are several models accessible. The Internet is the best hub to find the best types of cases for your Mac and choose the design according to your aesthetic. With the help of the Mac case, you can fulfil your needs to get extended portability. It will look good and make it easy to carry your device while keeping it safe. You will also get the option to opt for a model with extra room to keep other items you may need.
Increased Lifespan
The primary benefit you will get if you buy a MacBook case cover is the increased lifespan. Other than all the good things mentioned, many people have been using their Mac for more than 8 years, and they are likely to last longer. When you get a case for you, you will provide your system with all the necessary protection it needs. And the best thing is that you do not have to spend much money buying a new Mac case as they are already very pocket-friendly. If you are apprehensive that your laptop may fall and get damaged, you can opt for the heavy-duty case, which enhances your system's durability and a great modern design.
Conclusion
It is ideal to buy a MacBook case cover, but you should consider your needs and requirements and choose the best option according to your aesthetic. Now that you know the benefits of getting a Mac case, make the best choice.