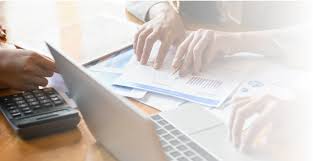 Every corporation in India is required to create a hospitable environment for its employees. The government and other concerned authorities are strict when it comes to the exploitation of employees. The concerned authorities in India often punish corporations that create a hostile environment for their employees. One of the biggest challenges in any country is to prevent workplace harassment of women. India came up with the Prevention of Sexual Harassment (POSH) Act to tackle this challenge. Every corporation in the country is required to maintain POSH compliance. Since it is mandatory, corporations often need external support to maintain compliance. Read on to understand the POSH Act in its entirety.
POSH Act: Explained
POSH Act is related to Article 21 of the Indian constitution. It says that every individual has the right to spend their life with dignity. Based on Article 21, the 'Prevention, Prohibition, and Redressal Act (2013)' was incorporated. POSH rules are based on the same and provide women with equal rights in the workplace. Every corporation is required to follow the POSH rules without any exceptions. Two main points according to the POSH policy are as follows:
Any corporation with more than ten employees has to establish an ICC (Internal Complaint Committee). The committee should consist of a minimum of three individuals. It is compulsory to have a female as a committee member who is a permanent employee. It is also essential to have a senior management professional as a committee member. The third member can be someone outside of the organisation, preferably a women's rights activist.
Women within the organisation are required to forward their complaints in writing to the ICC. If the ICC fails to produce a judgement, a woman is allowed to appear before the tribunal. The committee is required to produce a judgement in the district office within ten days of the complaint.
What happens when a company ignores POSH compliance?
Under no circumstances should a company think of ignoring POSH compliance. There are strict rules for corporations that ignore POSH rules in India. If any employer is found guilty, it might have to pay a fine of INR 50,000. The employer might be charged up to INR 1.5 lakhs for repeated negligence. Monetary punishment is only the starting for corporations that ignore POSH rules. In severe cases, the concerned authorities might cancel the license and registration of the company. Since the new will become public, the corporation will lose its reputation. Who would want to work in a company that offers a hostile work environment? 
How to ensure POSH compliance smoothly?
You don't have to worry about meeting POSH compliance requirements. AKM Global can help companies comply with the POSH rules. It can help create employment contracts that reflect the POSH policy of the company. From creating awareness to filing annual POSH reports, everything will be taken care of. Why increase the burden on internal employees when you can outsource POSH requirements? AKM Global will also help a corporation establish an internal committee. Start taking POSH rules seriously to boost the company's reputation!