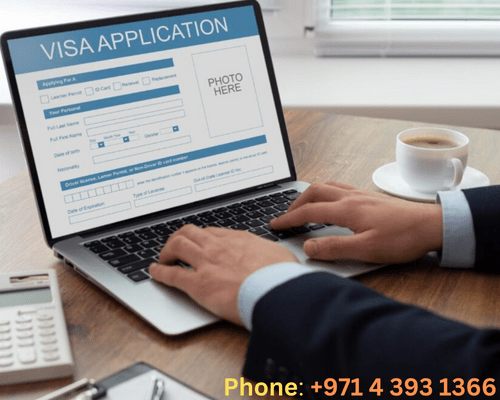 If you want to visit Dubai, you will have to find out which visa you will need. Some passport holders will get the visa on arrival. But apart from this, others need to get the correct visa for themselves. You can get the visa if you have a passport that is valid for at least six months. Figure out the purpose of your visit so that you can get the right visa for this.
The following are some tips on how to get your Dubai visa:
What is a Dubai visa?
This is an electronic visa or visa document. Different types of Dubai visas are present such as transit, tourist, visit, business, student, as well as work visas.
Keep this in mind when applying for a Dubai visa:
It is better to apply early so that no issues are faced
Get to know about the turnaround times
Have all the documents with you that need to be submitted
Track the visa application
Apply via a legitimate visa provider
Types of visas you can get
You need to know which visa applies to you. For this, you will have to know the different visas present. You can get a transit visa or a tourist visa.
There is the 48 hours transit visa and the 96 hours one also. This will only be for those people who are transitioning through Dubai and going to another location. They are the ones who cannot get a visa on arrival and have a stay in Dubai for at least 48-96 hours. The 48-hour one is free but you have to pay for the 96-hour one.
There are different tourist visas that you can get. There are the 30 Days Dubai Tourist visa and the 90 days one. Both of these are single or multiple-entry ones. You can extend them for 30 days two times. If you are only visiting Dubai once to explore the city, it will be better to get a single-entry one. For those who need to visit Dubai often, it will be advisable to get a multiple-entry one. According to how many days you plan to stay in the country, you can choose the best one.
Applying for the tourist visa
You cannot apply for a tourist or transit visa by yourself. Certain approved airlines, hotels, and travel agencies can arrange the visa for you. If you are using an airline to do this, you have to be flying with them.
The licensed travel agents along with hotels in the UAE can arrange for the tourist visa if you buy a ticket through them and get a hotel reservation from them. Before choosing any travel agent, you must check their authenticity. They need to be genuine.
Documents needed for the visa:
You should have your documents ready with you so that you can get the visa that you want. These include:
A passport must be valid for a minimum of 6 months from your date of travel and you need to send a color photograph of this
Your color photograph follows the photograph guidelines
Your return flight tickets or onward journey one
The visa application form
The visa may take 3-4 working days to process. It is not tough to get a Dubai Visa. You first need to decide how long you want to stay in the country and how often you want to visit it so that you can get the right one. Also, find out if you are a passport holder of the countries in the list of those who are applying for visas on arrival.
For more information visit: https://voyageplantravel.com/