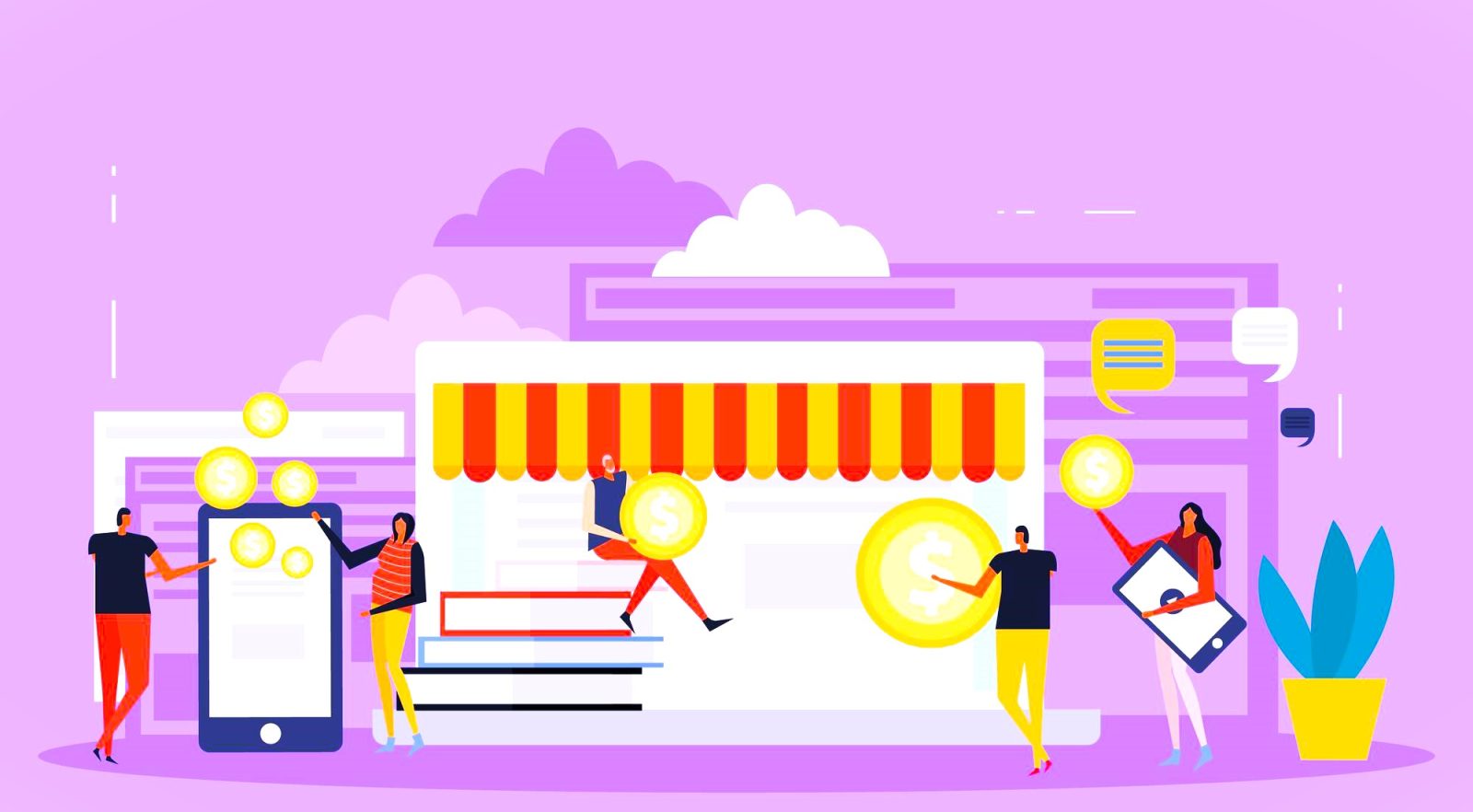 As the online marketplace has grown exponentially globally, it is no surprise that e-commerce businesses have experienced tremendous growth as well. In recent years, e-commerce has seen strong growth due to factors such as the growing internet penetration rate, the increasing income of the commoners, and the growing share of an organized retail sector.
By 2025, the e-commerce software application market will be worth 7.4 trillion US dollars. Businesses are investing in ecommerce app development in order to reach out to a larger audience, as indicated by the stats itself. Our list of top 10 ecommerce app development companies is here to help if you own an e-commerce business and want a robust app developed for it.
Looking to Build an ecommerce app-Here are factors to consider
Identify the right candidate for your next big project by asking.
Get to know the teams working on custom eCommerce solutions.
Inquire about the team's overall experience.
Examine their previous E-commerce applications in detail.
Take a look at all the services that the company offers.
Find out what tools and technologies eCommerce app developers use.
The following is a list of the top 10 e-commerce development companies that can help you develop an intuitive e-commerce platform.
Appinventiv
As a leading ecommerce app development company in the USA, Appinventiv develops simple and innovative solutions for fulfilling complex e-commerce needs for clients across continents. Appinventiv have developed various cutting-edge tools and dedicated resources to meet the rising demand for ecommerce software development.
You can build a robust e-commerce app for the future with Appinventiv,by utilizing the top disruptive technologies. With seven+ years of experience as a leading ecommerce mobile app development company, Appinventiv experts can build scalable e-commerce apps for its clients that attract a substantial user base and raise large amounts of funding.
Retrocube
Retrocube is a leading mobile ecommerce app development company, offering clients end-to-end ecommerce solutions. They have served over 1000 clients and have a team strength of more than 650 professionals. Using actionable insights from their research, they develop scalable ecommerce solutions that deliver great returns to their clients by coming up with an out-of-the-box application. As a result of its robust and interactive ecommerce platform, Retrocube ensures the lowest app abandonment rate among its e-commerce solutions.
Byteout software
Byteout Software has been transforming its clients' ideas into great digital products for 10+ years. Its team comprises seasoned ecommerce app developers with expertise in mobile and web applications.As a reputed Android and iOS ecommerce app development company, Byteout Software offers exceptional ecommerce solutions for various businesses to accommodate the ever-growing trend of online shopping.
Fingent
Their ecommerce solutions can offer SOA-based backend eBusiness solutions for consumer product manufacturers and retailers. With Fingent, businesses in the ecommerce industry can take advantage of full-cycle IT services.Fingent has built superior e-commerce app solutions since 2003 as a global leader in the e-commerce app development industry.
Cubix
They Providing custom eCommerce development services to iOS and Android apps for years, As well as creating mobile apps for e-commerce, their highly skilled mobile app developers are adept at integrating enterprise-level solutions into websites and mobile apps. In addition to finance, transportation, retail, and many others, their versatile solutions are widely used.
Appventurez
Appventurez, a leading eCommerce development company, has become renowned for its high-quality deliveries and products. Since the firm's inception in 2018, it has partnered with more than 250 organizations from around the globe and is now perceived as a dependable technology partner. Its existing customers span from new companies to Fortune 500 entities. Moreover, Appventurez currently employs an extensive expert squad of over 250 tech professionals highly skilled in AI, AR/VR, Blockchain, Big Data and many other trendy technologies. Therefore, if you want to experience cost-effective services that will guarantee improved returns on investments, establishing a bond with Appventurez is certainly a wise choice.
Diceus
Diceus offers top-notch eCommerce development services for SMBs and Enterprises worldwide, including countries such as North America, Europe, the Middle East, Asia, and Australia. From app creation to post-development support like software updates and process automation, this mobile app company deliver custom solutions with maximum efficiency.
Concetto Labs
Concetto Labs began in 2014, and continuously discovering, developing &learning.From previous few years have brought us so far and accomplished a great deal. We have assembled things; we have met a great number of individuals, formed long lasting friendships, adapted so much, and have developed so much. This was a rough ride, but a wonderful goal cannot be justified regardless of the journey. Our focus is on making ideas digital that are just usable, practical, and instinctive enough to improve our lives.
Dev Technosys
Dev Technosys is a renowned custom software development firm, dedicated to creating business-based solutions that precisely meet the requirements of our clients. There expert development team employs imaginative strategies and practices in order to produce superior results. The process of development follows industry norms and includes top notch quality assurance methods, ensuring value-adding software programs that serves your business objectives perfectly.
Right point
Rightpoint is an independent customer experience agency that combines insight, strategy, design, and technology to create impactful digital experiences. Recently integrating Raizlabs, they provide a strong foundation for designing and delivering mobile apps with advanced tech solutions that fulfill modern customer expectations. Serving more than 250 Fortune 1,000 companies.

Amelia Earhart is a passionate writer and the founder of Technomaniax. I loves to write principally about technology trends. At Technomaniax.com, I loves to share my opinion on what's happening in tech around the world.