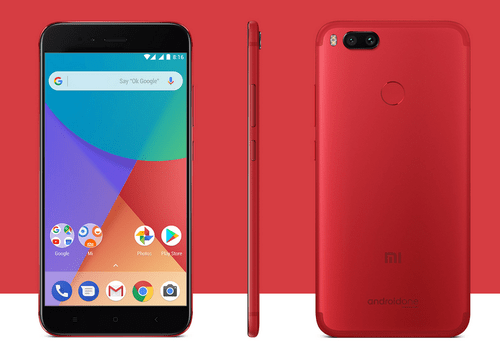 Xiaomi launched its first phone in 2011 in China and went to expand beyond its home territory. It entered the Indian market in 2014 and made a disruptive splash by overtaking Samsung to become the top overall smartphone brand in the world's second-largest smartphone market. Despite unrelenting competition from the other low-cost players, Xiaomi still holds its number 1 position in India.
The Xiaomi and Redmi smartphones are known for their magnificent displays, superior cameras, battery life, and clean Android user interface, apart from offering a compelling price-performance ratio. Whether you are looking for an expensive flagship, a magical mid-range or budget-friendly phones under 10000, the Mi brand offers plenty of options compared to the other brands.
Here are some of the top 5 reasons why Mi phones are considered the best mobiles in India have a look,
Quality products, honest pricing
Xiaomi's focus on the entry-level segment has made the company pay close attention to the emerging needs of the young, price-conscious Indian. The formation of the independent sub-brand Redmi, which exclusively focuses on ultra-budget phones along with mid-range phones is testimony to this aspect. The brand manages to keep its pricing below its peers, mainly because of its aggressive online selling model and low offline selling strategy. At the same time, the brand ensures that it leaves no stone unturned while bringing new features, improved design, fast charging solutions, and enhanced camera technology to the Indian consumer with no dilution in specifications.
The Redmi 9A Sport is a prime example of a phone under 10000, which flaunts power-packed specifications and enticing features. A high-performance processor with Hyper Engine gaming technology, a bigger display with Reading mode, AI cameras, and P2i nano-coating make it one of the best budget mobiles in India.
Best-in-segment specifications
Creating high-spec smartphones and selling them at low prices, particularly in the under 10000 price segment, has always been Redmi's most compelling value proposition. The company not only focuses on keeping costs down but ensures the phones come with standout features that keep them a cut above the rest. For instance, you can find the finest camera configurations and the most riveting displays even in budget Redmi phones priced under 10000. The all-new Redmi 10A is one of the best performing phones under 10000 in India and comes with some killer specifications that will surprise you. A 6.53-inch IPS display, 5000mAh battery, Helio octa-core processor, RAM Booster and rear fingerprint sensor make this a phone you aspire to own.
Multiple phone variants
One of the essential reasons why Mi can generate the highest sales in the Indian market is its ability to release multiple variants which appeal to different users. Mobile users love having choices and buying a phone that meets their unique needs. Redmi understands this buying mindset and keeps versatility at its brand philosophy's core. The celebrated Redmi 9 series, which comprises a wide range of phones like the Redmi 9A, Redmi 9, Redmi 9i, Redmi 9i Sport, and Redmi 9 Activ, are comfortably priced under 10000. In this series, you will also come across phones like the Redmi 9 Prime and Redmi 9 Power, which offer advanced specifications and are priced above 10000. 
MI UI- The smoothest interface
Another feature that allures mobile users to Mi phones is its User Interface. The MIUI interface is one of the industry's best and most easy-to-use operating systems. The MIUI is loaded with many extra features, better than other phone user interfaces. You can install new themes, new fonts and new wallpapers on your device from a single application, with the "Themes" app. "Focus Mode"  enables you to focus during the day, and the "Floating Windows" feature is available for those who love to multitask.
The MIUI optimization is another differentiating feature of this UI which boosts the phone's performance, improves battery life and fixes bugs. The "Mi AI" assistant will do everything with voice commands, and many more useful features are available in MIUI. 
The Redmi 10A is one of the best performing phones under 10000 in India and comes with MIUI 12, which is based on Android 10, giving you a flawless user experience.
The Mi-connected ecosystem
Xiaomi has been branching beyond the smartphone space and made in-roads into smart watches, smart TVs, laptops and other connected gadgets. With its singular focus on bringing technology within the grasp of every user, Xiaomi is constantly striving to bring more devices under the purview of its ecosystem. Even if you buy a Mi phone for under 10000, you can enjoy the perks of the ecosystem by opting for a Mi Band or Mi Watch to complement your trendy lifestyle.
As India's No.1 smartphone brand by volume, Mi phones stand firm in their commitment to offering Indian mobile users the best bang for their buck. The latest collection of Redmi mobiles under 10000 testifies to the brand's strong foothold in the budget segment. You can shop for all the latest Mi phones under 10000 at the Bajaj Finserv. When you shop there, you can enjoy a smooth purchase from the comfort of your home and avail yourself of home delivery in 24 hours. And with the EMI scheme, your purchase cost gets broken into smaller instalments which can be repaid over a flexible tenor from 3- 24 months.