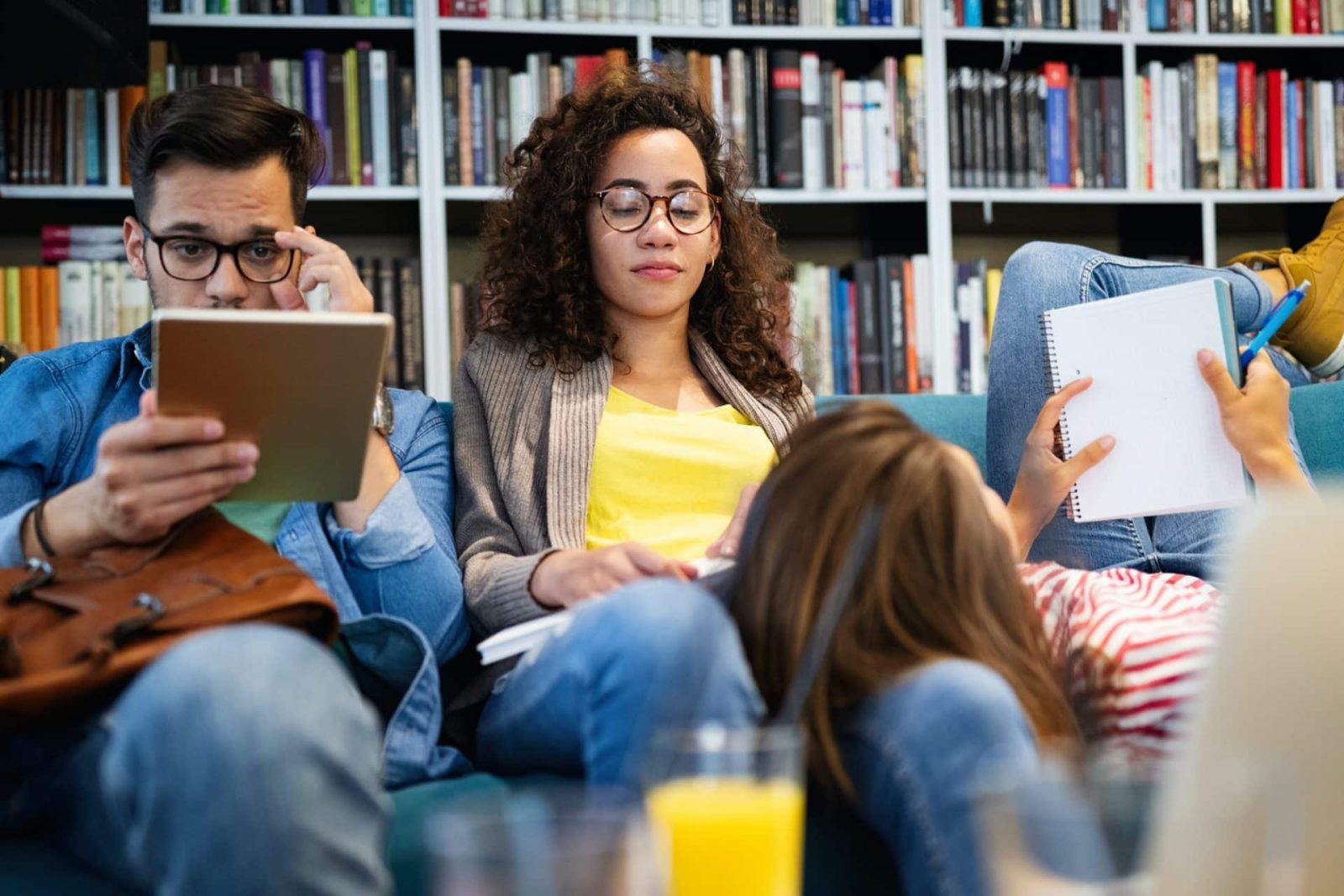 As a B2B Sales consultancy, you offer more than just a commodity. You sell strategies that can help entrepreneurs achieve their goals. You need to do extensive research if you want to be successful in securing their business.
If you run a B2B business, everyone on your team must be ready to work hard and persevere in selling your products and services to the businesses you serve. Unlike companies that sell directly to consumers, it takes more effort to care for conglomerates and companies.
For starters, it is not easy to run a business. It requires more than monetary investment, it also takes time and energy. With your expertise, these companies can run their operations with ease while minimizing factors that hinder their growth.
However, it is no easy task to increase your profitability as a business-to-business consultant. Some customers try to do things themselves to save costs. Your priority is to show your customers the value of your products and services by proving that you are an indispensable part of their expansion plans. Here are some tips and tricks so you can attract more customers whose business you can improve and develop.
Demonstrate Your Expertise
To bring in more clients, you need to demonstrate your expertise. They need to know what you can do to help them grow. So, you can build confidence in your brand, your prospects need to know the companies you currently serve and have served successfully in the past.
Aside from the usual customer phone calls and emails, you can have speaking engagements that showcase your special skills, this can also mean participating in podcasts. This is one way to position yourself in the industry. You can also produce quality content, which you can distribute via email, social media, your website, or even your own online course. Focus on engaging videos as research shows that 64% of users are more likely to buy a product after watching a video.
Showing material that resonates with your customers will increase your website traffic. Work hard to determine that these are fresh, informative, and entertaining. These steps will draw them to your site, which contains a wealth of information about your product offerings, customer lists, prices, reviews, and more. Highlight your successful projects to show off your abilities. Great content allows your prospects to truly understand your brand and value.
Ensure A Good Online Presence
In this digital, modern world, working hard to increase your online presence is no longer a wish but a necessity. Today, 5 billion people have a mobile device, and within that are at least two social media apps that they monitor all day long. Since everyone is hanging out online, you should leverage this figure and go where your customers are.
63% of modern shopping starts online. People will go through social media reviews and pages to learn more about a product or company before contacting them. This also helps them build a picture of the company's overall prospects, allowing them to decide whether to make a purchase or not.
To succeed in marketing your business, it's all about sending the right message at the right time to the right audience. You need an official website and social media profiles as it will increase your credibility and authority. Also, keep in mind that email marketing is just as important to marketing your business as it is to maintain it.
A lot of attention should be paid to the creation of the company's website. This is because it can build or break the business. Research has shown that with larger purchases, such as in the case of a B2B company, 89% of prospects will always go through the website before making a decision. While traffic doesn't guarantee conversions, make sure you're always ready to turn such prospects into customers.
As new visitors continue to visit your site, they can view robust educational content and targeted offers that can bring them closer to you and ultimately bring qualified leads to you. One of the most important things to consider is the design of the site. Web design is often an underrated factor that can affect your audience's brand perception. This means businesses can take advantage of this to differentiate themselves and convey the credibility they need to succeed.
We Don't forget to prepare your website for SEO (Search Engine Optimization). It should be easy to navigate for customer satisfaction. You should also make an effort to engage with your customers on social media. Make it a habit to post quality articles, photos, and most importantly, videos relevant to your niche on a daily basis.
There are many B2B companies that have excelled through social media, all taking different paths to achieve their goals. Some of the best examples are:
IBM
IBM is one of the largest and oldest technology companies in the world, founded more than 100 years ago. It has a rich history of innovation that has contributed greatly to its success story. Their social media accounts do a great job of explaining this history through various methods such as storytelling.
Many B2B companies have had to embrace brand storytelling through the use of long-form content such as blog posts and videos. However, IBM's feed remains a constant reminder that you can tell a full story in one tweet.
Mailchimp
Many brands perform well in their social content, but the one thing that a typical B2B social media platform lack is variety. Most of these companies never bother to deviate from one content type, color scheme, style, etc. Fortunately, they can all learn a thing or two from Mailchimp.
Mailchimp is a popular marketing automation provider and its social media pages act as a benchmark for many others out there. A quick look at the company's Instagram feed and you'll see what we mean by variety. While many B2B brands consider Instagram an afterthought, Mailchimp is consistently updated with new content.
More importantly, their food is exceptionally diverse. It features just about every type of content you can think of, from slideshows, fun animations, short videos, etc. These strategies have proven to work, with the company's impressive social media engagement and a massive following.
Remember that every like, comment, and share will work wonders in promoting your products and services. The more followers you have, the more people will see your posts, increasing your brand's reach to a wider audience.
Building Credibility
When it comes to any kind of business, reputation is everything. This is even more important if you are a B2B as you are selling to tough entrepreneurs who analyze their ROI (return on investment) before handing over their money. Prioritize building credibility so your prospects will believe in your brand. If your prospects trust you, they will recommend you to others. Most importantly, they will remain loyal to you and become repeat customers.
Make sure you can demonstrate your competence by showing relevant facts and figures that illustrate your great results. Be specific and thorough when giving presentations to prove that you have what it takes to grow your business.
It would help if you also adapt your advice to the needs of your prospects. It is vital to conduct maturity assessments to evaluate the requirements of your client's business. This allows you to make tailor-made recommendations and concrete action plans.
In addition, checking customer data is one of the ways to maintain the credibility of the company. According to Marketscan, one of the UK's leading B2B data management companies, dirty data accounts for 15% of the losses companies make in their annual revenues.
Dirty data can be used to explain many things, but in most cases, the term is used to refer to:
Incomplete Records
Duplicate Records
Outdated Information
Typographical Errors.
To continue to deliver experiences and services that others will cherish as a B2B sale consultancy, you need to have the right data about your customers. Inaccurate data leads to slow response rates and sometimes zero responses.
According to Romax, some things that seem simple can hurt your business if you don't keep track of your customer data.
For example, your relationship with a customer could be negatively affected if you still have the old office address and not the current one. Another example is dealing with a former employee of the company who is still using your services or products, unaware that they no longer work there. This can also hurt your relationship with the most important customer.
Apart from ruining your reputation and credibility, you are also wasting a lot of unnecessary resources when you don't check customer data. An example of this is that you spend a lot of your resources trying to contact a customer who has closed their business.
To avoid such mistakes and to maintain your brand's credibility, ensure that customer data is accurate and up-to-date.
Use The "Pain" And Profit Of Customers To Your Advantage
Since you work in sales, you really understand the point of pain and gain. You are adept at how this influences your customers in making their decisions.
Studies show that 75% of people will be more likely to act when their motivation is pain. This is understandable because pain is unpleasant and no one wants to be stuck in this predicament. When it comes to selling to companies, you should target CFOs who naturally want to avoid all kinds of pain in day-to-day operations. They want to reduce costs and minimize productivity problems.
CEOs, on the other hand, are all about results and goals. They are visionaries who think positively and look for profit or pleasure. Your job is to categorize your customers so you can tailor your presentations to what best suits their setting.
If you're talking to someone who is pain-resistant, focus on cutting costs, minimizing layoffs, and simplifying processes. If you meet a profit advocate, focus on how your services can help their business grow. When you can use this knowledge to your advantage, you have more successful meeting results and project proposals.
While FedEx is currently available to individual customers, it has been approved and rated as one of the best B2B companies in the world. The company is ranked as the 2nd most trusted B2B company by SageFrog and appears in Sacunas' Top 100 B2, B Brand List. This company didn't create these lists by accident, it's because it's mostly committed to customer service, experience, and open communication. Unlike most of its competitors, FedEx has considered its customers' pain points and presented itself as a customer-centric company.
Be Your Client's Personal Trainer
You meet people who run their own businesses, and the key to successful consulting sales to this discerning crowd is showing them how you can help them achieve their goals. Sometimes you have to push them hard like a real trainer to build them up. After all, to have any kind of growth, there must be some growing pains.
You can focus your meetings on the issues they face in running their business. Doing so will give you a full understanding of their activities and issues. It is only when you are fully involved that you can come up with viable solutions to their problems.
It can be quite tricky to execute and accomplish this part as it requires trust. So it would help if you make it a point to connect with your prospects on a regular basis, for example through a phone call, webinar, online course, or email sequence.
As a B2B consultant, you should be ready to provide all the information your customers need so that they understand your products and how they can be a solution for them. If a user does not get such data, he will look for it elsewhere.
There are two proven ways in which the online value ladder works. They include freely proving your value to customers through educational content and finally closing the deal once they trust you. Resmed is one of the companies that has focused on their customers through initiatives such as educating them.
B2B companies have been doing this over the phone or over a drink for years. You, too, should follow the same format to drive digital traffic and sales.
Meet face to face
Meeting in person is critical so you can ask your potential customers the right questions. This meeting is vital because the answers and data you collect can help you craft your first proposal. When you are fully aware of your customers' needs and want to grow their business, you can create a concrete strategy to help them achieve the results they want.
Working with facts from your clients increases the chance that your proposal will be approved. Prepare a list of questions before the meeting so you don't waste your client's precious time. Planning ahead shows that you are a prepared professional who means business.
Don't forget to dress to impress, because first impressions matter. Take care of yourself and make sure you look groomed. You interact with business owners, so you need to exude authority so that they feel confident in your abilities! Most importantly, communicate effectively with them through the professional use of any language that establishes a connection.
Systemize
Running business costs a lot of money. Sometimes resources are quite scarce, be it money, time, energy, or manpower. Trying to acquire a new customer is an expensive process that really stretches your budget. However, if you can systemize your customer acquisition, you can plan better strategies and waste fewer resources.
By investing in automation systems such as project management software for marketing, you can track the movement of your business. This system keeps you organized, making things easier to access. When everything runs seamlessly, you feel more in control of your business.
With this systemized tool at your disposal, you can access customer statistics and measure engagement rates. Having this data to hand is excellent for monitoring. With the right information, you can make informed business decisions. You can focus on strategies that work and adapt those that don't.
Last word
As a B2B consultant, you sell more than just a product. You sell solutions that can help entrepreneurs achieve their goals. If you want to be successful in securing their business, you need to do extensive research. You also need to promote yourself well by demonstrating your expertise and concrete results.
Don't forget to qualify each prospect to see if they are a good fit for your business. This allows you to optimize your limited resources. When you do your due diligence, it would be so much easier to convert your leads and prospects into real customers.