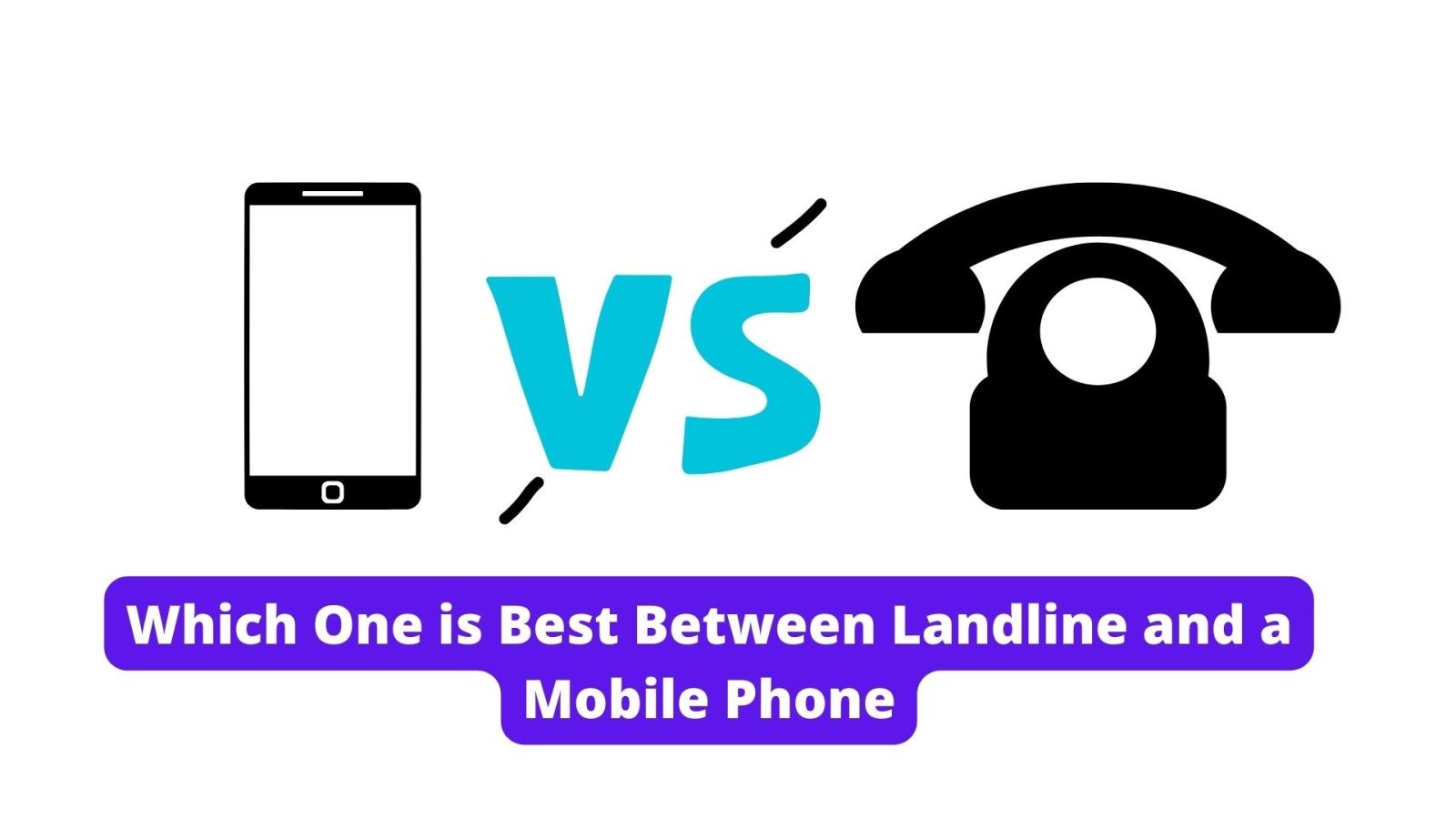 Remember when you'd pick up the phone and call a friend's landline number for a leisurely evening chat? Those days are almost over. In this day and age, landline phones are now redundant. It is primarily due to the introduction of cell phones into the market.
Rarely people are using landline phones these days as mobile phones allow us to do much more than we can imagine. Let us examine the origins of the cell phone and how it has evolved into an irresistible option for everyone today.
Mobile phones have been around for a long time. We've come a long way from a single landline number to phones with dual SIMS. Cell Phones Have an advantage over landline phones.
Communication
People's communication has been facilitated by mobile phones. It enables them to communicate with their loved ones via phone calls even when they are miles away from home.
Small Size
Among the most significant benefits cell phones have is their size. Because they are smaller in size, cell phones can easily fit into handbags or clutches.
Sharing of Photographs and Videos
This has got to be the best! You can now share images, videos, and memes with family and friends via mobile phones. Because of their high-definition cameras!
Texting
Text messaging, also known as texting, is still a popular mode of communication (even today). It enables people to send letters, numbers, symbols, and other information via written messages on mobile phones.
Entertainment
Mobile phones are without a doubt one of the best sources of entertainment. A Smartphone allows you to do a variety of things, including play games, stream online content, watch videos, read books, listen to music, and so on. It's safe to say that if you have a cell phone, you'll never be bored alone.
Landline numbers, on the other hand, are only for receiving and making calls.
Reminders, Alerts, and Notifications
People frequently overlook important dates. It is now possible to remember everything, including upcoming birthdays and anniversaries. Mobile phones enable everyone to set reminders and take important notes for future reference.
Travel Objectives
With their GPS-enabled features, mobile phones have made it much easier to find your way around. As a result, you can easily travel around the world without fear of getting lost.
Read also: How to Earn Cashback With Mobile Recharge Sites
Organization
The calendars on your phones will assist you in managing your hectic schedule. These calendars allow you to schedule doctor's appointments, work meetings, and client calls on your Smartphone, allowing you to manage everything digitally under one roof.
Banking Online
You no longer need to go to a bank to conduct transactions or other financial activities, because mobile phones allow you to transfer money, receive cash, check your account balance, and pay bills all from the comfort of your own home.
Working from Home
Mobile phones enable everyone to work on the go, at any time and from any location. Working professionals can thus stay in touch with their team members, even when they are away from the office or working from home. To stay updated in the remote setup, one must choose a mobile number over a landline number.
Keeping memories
Almost all mobile phones have a built-in camera, thus it becomes easy to capture images or video footage of any incident of legal and illegal activities.
Research
Cell phones allow you to educate and up-skill yourself by conducting online research. As long as you have a strong internet connection, you can search for anything on your phone.
Social Advantages
Popular social media platforms, such as Instagram, Facebook, and Twitter, can be accessed via mobile devices. So you can interact, share, tweet, follow, like, and comment whenever you want on these social media channels. This, in turn, helps you to improve your social interaction with others.
In a nutshell, mobile phones have far outpaced landline phones. It is primarily due to its numerous functions and appealing features. So, choose wisely from our plethora of prepaid mobile plans based on your needs and preferences.
Conclusion
If you wish to switch from a landline to a mobile phone then in India, Airtel is one of the best service providers. When using Airtel, you can rest assured of constant mobile network coverage wherever you are. A postpaid bill payment is a simple payment process to pay and use your mobile phone, Below are some steps to pay your postpaid bill online with Bajaj Finserv app
Download Bajaj Finserv app from the Google Play Store
Login through the email ID registered with your mobile
Click on 'Install'
Open the app on your mobile phone
Enter your 10-digit mobile number to 'Generate OTP'
Enter the OTP and click on 'Proceed'
Under the 'Bills and Recharge' section, select 'Mobile Postpaid'
Enter your 10-digit mobile number.
Verify your operator and circle
Enter a recharge amount or select a plan and tap on 'Proceed'
Choose your preferred payment mode and complete the payment
It's never been easier to move your existing phone to Airtel mobile. You may now easily put an order online, and Airtel will come to your home and provide the SIM to you. You could also drop into any of their shops and they will gladly help you with the process. Airtel postpaid bill payment eliminates your standing in a queue to make a bill payment.