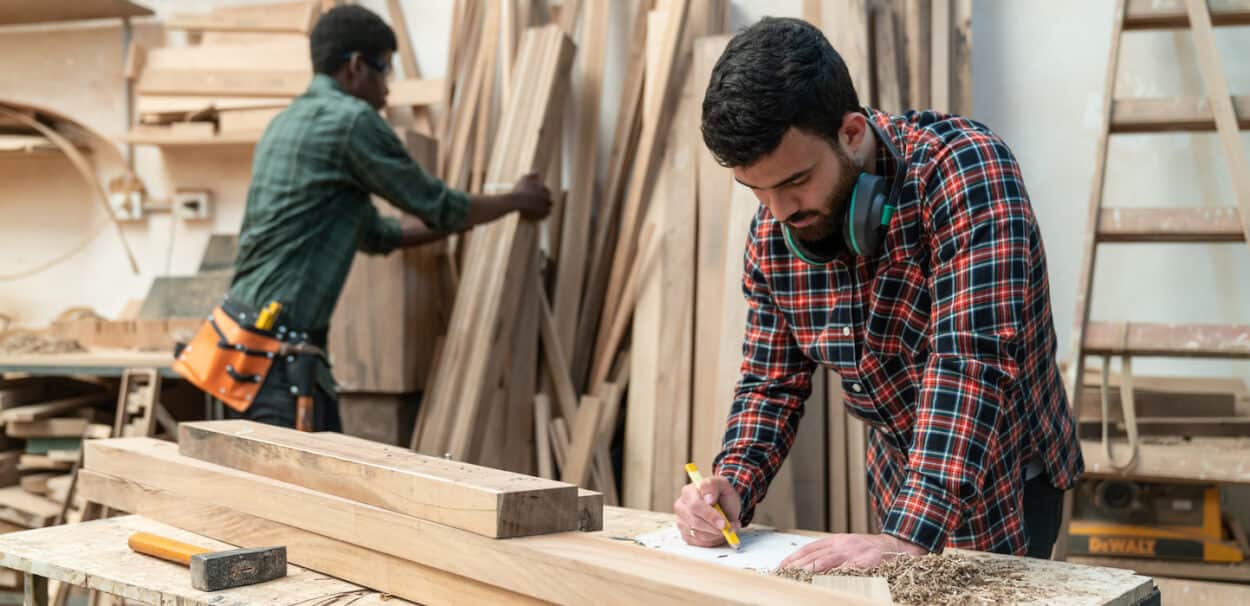 Carpentry is the study of all the techniques that are used for creating and renovating things. This profession is practised for centuries and in this modern world, carpentry is used continuously and frequently. There are various carpentry apprenticeship courses in which you can learn the fundamentals of carpentry, remodelling, restoration, construction techniques and a few others also. There are certain advantages of being a carpenter. Let's discuss some benefits.
Reasons To Choose Carpenter For Your Career Growth
1. Professional roles after completing carpentry:
There are multiple career opportunities in carpentry and you can work in various roles and specializations in many areas in the industry of construction. The specializations in carpentry include:
Residential: In this, you can learn how to build various homes and apartment buildings.
Commercial: In this, you can learn more about building shopping centres, hotels, offices, and other type of buildings.
Industrial: In this you can help in constructing buildings and other types of infrastructure like roads and tunnels.
Joinery: In this crafting of workshop is done on timber products such as cabinets and doors.
Woodworking: In this, you can help in building and maintaining timber products such as furniture and antiques.
2. Carpentry is a hands on job:
In this job, you will be able and required to work with your hands needed in a workshop or any setting that is outdoors. While working in this profession, you will feel active physically and you will also gain fresh air where you don't have to think twice about how your days are going to be spent.
3. Better income in carpentry:
Carpentry is a profession in which you will have a nice salary since it is a trade used in skills for labour i.e. unskilled and other low-paying professions. Being working as a carpenter, you can earn a lot of money and side by side you will be able to upskill yourself and your experience will also be expanded. The carpenters earn around $70,000 per annum in this profession.
4. Demand for carpenters:
After COVID-19 was finished, everyone was concerned about what would happen to the construction industry but still, after the aftermath, there is hope for the builders and those who trade. There is a need for carpentry since it is a skilled trade and the future is very bright in this field. As well. The construction industry is also moving ahead at a very fast rate. So, with the demand in this industry, there are many opportunities created for security in employment and a career in the long-term league with this growth rate.
Is carpentry difficult?
If we compare other careers to the carpentry profession, there are fewer problems that can occur in this profession. If you want to begin your qualification as a carpenter, it is not as hard as it seems to be. The beginning of your career will start with the course in carpentry, i.e. Certificate III in carpentry. There is no type of pre-requirements in this course and you must be at least 16 years old or older and need to obtain a training certificate in WHS Induction Training, i.e. White Card is required before starting an apprenticeship.
Role of carpenter apprentice
There are many obstacles and hurdles in other types of careers but if we draw a comparison of other careers with carpentry, there will not be any problems in this profession and you can make good money too through this profession. So, while you will be studying a Certificate III in carpentry course, you will also learn about the apprenticeship programs in carpentry. After successfully completing the apprenticeship, you will be able to get the wage for your full-time work and upskill your level during the apprenticeship. So, that you can support yourself financially and meanwhile you will also be getting a certificate.
Building new things in carpentry
Carpentry is very important with respect to the construction field but various people select these carpentry courses before accomplishing their goals and ambitions such as they can own their business and can become a builder with a proper license. You can complete your apprenticeship with Certificate III in carpentry and also gain hands-on experience in the job through this program. This will also help in achieving your building license and hence you can also build different types of buildings.
Conclusion:
Carpentry is a field in which you will get various types of woodworking courses. If you are interested in carpentry training, then you should search for the top colleges in Australia. With the above advantages, you can pursue your dream of carpentry. Hence, carpentry courses are the best vocational courses which will help you to become a carpenter.
Also Read:- How To Get The Best 7 Neighborhood Photography