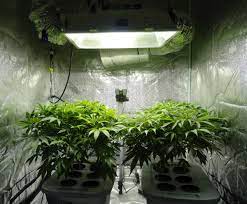 One of the most common questions we get asked by clients is "Why should I outsource link building, and how do I do it?". It's a valid question, and one that deserves a detailed answer. So in this post, we're going to take a deep dive into why you should outsource link building for your website, and how to go about doing it. We'll explore the benefits of outsourcing link building, including saving time and money, and increasing the quality of your links. We'll also provide a step-by-step guide on how to outsource link building so that you can get started right away.
What is link building and why is it important?
Link building is the process of creating links from one site to another. The purpose of link building is to improve the visibility of a website in search engines, which can lead to increased traffic and sales.
There are many benefits to link building, including:
-Improved search engine ranking: Links are one of the most important factors that search engines use to determine the ranking of a website. By building links to your website, you can improve your chances of appearing higher in search engine results pages (SERPs).
-Increased traffic: More links generally mean more traffic. Link building can help you attract visitors from other websites who are interested in what you have to offer.
-Improved credibility and reputation: Inbound links from high-quality websites can give your business credibility and increase its reputation. This can lead to more sales and customers.
If you're serious about improving your website's visibility and attracting more visitors, then link building should be a key part of your strategy. However, link building can be time-consuming and challenging if you try to do it yourself. That's why many businesses choose to outsource link building to an experienced provider.
The benefits of outsourcing link building
There are many benefits to outsourcing link building, including:
1. Increased Efficiency: By outsourcing link building, you can free up time and resources that can be better spent on other areas of your marketing strategy. This can lead to increased efficiency and improved results overall.
2. Cost-Effectiveness: Outsourcing link building can also be cost-effective, as you will not have to invest in training or hiring internal staff to handle the tasks.
3. Expertise: When you outsource link building, you gain access to the expertise of experienced professionals who know how to effectively build links and drive traffic. This can save you a lot of time and effort, and improve your results.
4. Scalability: Outsourcing link building also allows you to scale your efforts easily as your needs change and grow over time. This flexibility can be invaluable, especially for businesses that are expanding rapidly.
5. Increased Visibility: Finally, outsourcing link building can help you increase your visibility online and attract more leads and customers.
How to outsource link building
There are plenty of reasons to outsource your link building, but the two main ones are time and expertise. Unless you have a team of in-house link builders, it's simply not possible to build the number of links necessary to rank in today's competitive landscape. And even if you do have a team of in-house link builders, they likely don't have the same level of expertise as an experienced agency.
Outsourcing your link building can be a great way to save time and improve your results. But it's important to do it right. Here are a few tips for outsourcing your link building:
1. Define your goals
Before you start working with an agency or freelancer, take some time to define your goals. What kind of results are you looking for? How many links do you need? What kind of timeframe are you working with? Once you have a clear idea of your goals, it will be easier to find an agency or freelancer that can help you meet them.
2. Do your research
Not all agencies and freelancers are created equal. When you're outsourcing your link building, it's important to do your research and make sure you're working with someone who has a good track record and is likely to get you the results you want. Ask for case studies or references, and take the time to read reviews before making your final decision
The top three link building agencies
If you're looking to outsource your link building, there are a few agencies that stand out from the rest. Here are the top three link building agencies:
1. Moz
2. LinkResearchTools
3. Majestic SEO
Moz is one of the most well-known and respected names in the SEO industry, so it's no surprise that their link building agency is also top-notch. They offer a wide range of services, including link analysis, linkCleaner Pro for identifying and cleaning up bad links, and even a managed link building service.
LinkResearchTools is another excellent choice for those looking to outsource their link building. Their Link Detox tool is particularly useful for identifying and disavowing harmful links. They also offer a range of other helpful tools, such as Link Prospector for finding new link opportunities and Link Juice Thief for stealing competitor's backlinks.
Finally, Majestic SEO rounds out our list of top three link building agencies. Their Majestic Million feature allows you to see the top one million websites in terms of backlinks, making it easy to find high-quality link prospects. They also offer a range of other powerful tools, such as Site Explorer Pro and Competitor Backlink Checker.
https://technomaniax.com/