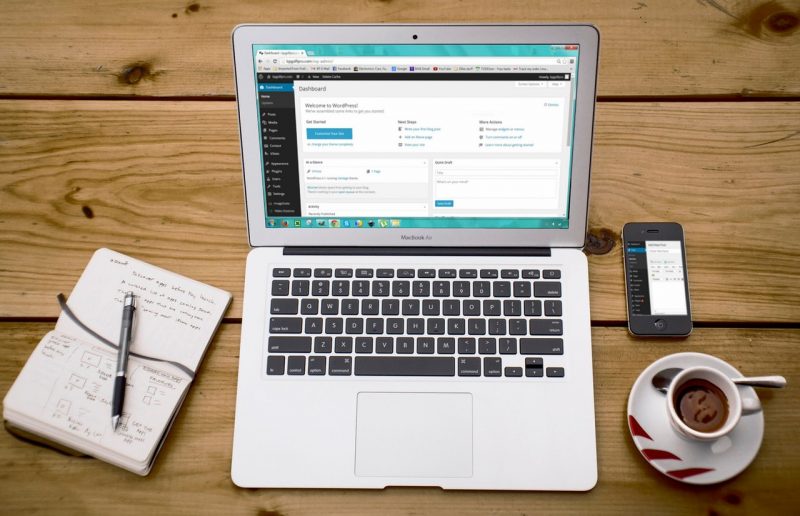 The popularity of WordPress CMS transcends different geographies, businesses, organizations, and purposes. Right from blogs to business sites, educational sites, and healthcare organizations, WordPress is among the top choices as CMS. Easy features coupled with scalability, efficiency, and user-friendly functionalities have offered this CMS a distinct position in the digital world. The best thing about WordPress site-building is that it can be developed independently with moderate technical skills. Besides, the option of themes and plugins makes it much easier to customize the look and interaction as required.
Looking at its popularity, many hosting providers have also started offering special and quicker ways to their audience to create, host, and manage their WordPress sites right from a simple interface. SeekaHost is one such hosting company that has recently launched SeekaPanel, where one can purchase domain names, hosting plans and build WordPress websites right from the same panel. Its innovative and user-friendly features have already started attracting many users.
This guide will mention How to use SeekaPanel to register domain names and create WordPress sites using multiple IP hosting.
Step 1: Registering The Domain Name
Go to SeekaHost.app and register yourself by providing the required details

Open SeekaHost.app and log in with your registered credentials

Click domain names> Register domain

In the search box, type your desired domain > search. 

It will show you the availability status, price, and a list of alternatives

Choose your desired name/extension and click "Add to Cart."

On the right, you can see the checkout window with the invoice total 

Click "Checkout" to complete the order, after which you will become the official owner of the domain name. 
Note:
There is a drop-down list of different durations, and you can choose the desired duration
Step 2: Creating a WordPress Site With Multiple IP Addresses
Click websites and blogs>wordpress sites.

In the dashboards, click on the button "Create a new WordPress site."

If you have already purchased a subscription plan, then select the subscription plan name and skip other steps in this section. You can directly follow the steps mentioned in Creating your WordPress site.

If you haven't yet purchased the hosting plan, it will show the message "No Active subscription."

Click on "PBN hosting plan."

It will open a page displaying different PBN plans, including single and multiple IP hosting divided by different numbers of IPs like IP PBNh hosting, 5 IP pbn hosting, etc. Select your desired number of IP hosting. Each one comes with a 7-day free trial option

It will open an online form to fill in your details like name, city company, and account details. You can either buy a monthly subscription or go for an annual subscription

click continue to subscribe.

In the right pane, you can mention your coupon code if any

click continues to subscribe,

confirm your payment on the next page and select the payment method. You can either pay through your card or use PayPal 

Fill in the details and click order now
Step 3: Creating your WordPress site
Click on Create a new WordPress site.

It will open a registration page asking for the key details. Provide the required details and complete the registration process.

You will get an email with the login link and details, where you will also have an option to change your password. Click the link to open the dashboard.
Step 4: Personalizing Your WordPress site
You need to personalize your WordPress site by adding different elements like theme, text, graphics, pages, posts, menus, etc.
Themes
In the dashboard, click Appearance > Themes > Add New

It will open a page displaying different WordPress themes to choose from. You will get multiple sorting options and filters to view the specific theme or category of themes (like business, blogs, media, etc.) If you cannot decide which themes work best for you, you can choose featured or popular sorting options to view the most used or recommended themes. 

As a beginner, the default theme layout works fine for you. However, if you want to personalize the look of your theme, you can do so by clicking Appearance > Customize
Building Your Site
On the left side, you will see different options. We will talk about key options required to create your first WordPress site. 

Two major options are:

Posts: It refers to the blog posts that you would possibly like to update on a frequent or regular basis

Pages: Pages are meant for publishing static information about your website like an introduction (homepage), About us, privacy policy, contact details, topic categories, etc. The page generally remains unchanged for a long and isn't updated regularly like blogs.
How to Add Pages to Your WordPress Site?
In the left pane, click Pages,> Add New Page

Mention the Page Title like Home, About Us, etc.

In the text editor below, type or paste the text, or add image, audio, or other media files that should appear on the page.

Finally, click the publish button to make the changes live for your site audiences.

Using the same method, you can add multiple pages to your site.
How to Create a Blog Post on The WordPress Site?
For adding blog posts, click Posts > Add New.

Mention post title and then start writing the text or direct copy-paste from your word document/google docs or similar source. You can also add images, video, and audio files to make the posts more appealing.

After completing, click publish to make the blog posts live. If you want to save it without making the text live, then click on save draft.

Setting up a Static Front Page

Open Settings > Reading Page

Click Front Page Displays > static front page

It will show a list of different pages you have created. Select the home page.
How to Add Plugins to Your WordPress Site?
WordPress plugins can be compared to portable apps for the WP site that add extra functionalities like photo galleries, gamification, calendar contact form, and other utilities.
Click Plugins> Add New Plugins.

It will open a page displaying different plugins to choose from. Select the desired plugin and click install.
How to Create Menus on Your WordPress Site?
Click on Appearance> Menus

Fill the Menu Name and click Create Menu

It will display other options in the expanded area

On the left side, click on view to see different pages of your site. Select the pages that should be added to the menu

You can also add the pages automatically by choosing the option Automatically add all Top Level pages

Select desired pages and click Add to menu. It will be added to the menu in the center

You can change the order of the menu by drag and drop feature

In the Menu Settings tab, you will get different display options for the menu like horizontal, standard, mobile menu, etc.

Generally, the horizontal display works best for most of the sites

Select the desired item, drag it just below the parent menu and drag it slightly to the right side

Now when one clicks on the parent menu on a live site, the added items will appear as options of drop-down menus
Conclusion
WordPress is the most preferred Content Management System for creating different types of websites. Due to its efficiency, ease of use, and scalability, WordPress is equally popular among individual bloggers and top global brands. In this post, we mentioned some of the easy ways to create WordPress sites with the domain name and multiple IP hosting to help the readers instantly create and publish their site and make it accessible to the worldwide net audiences.

Amelia Earhart is a passionate writer and the founder of Technomaniax. I loves to write principally about technology trends. At Technomaniax.com, I loves to share my opinion on what's happening in tech around the world.