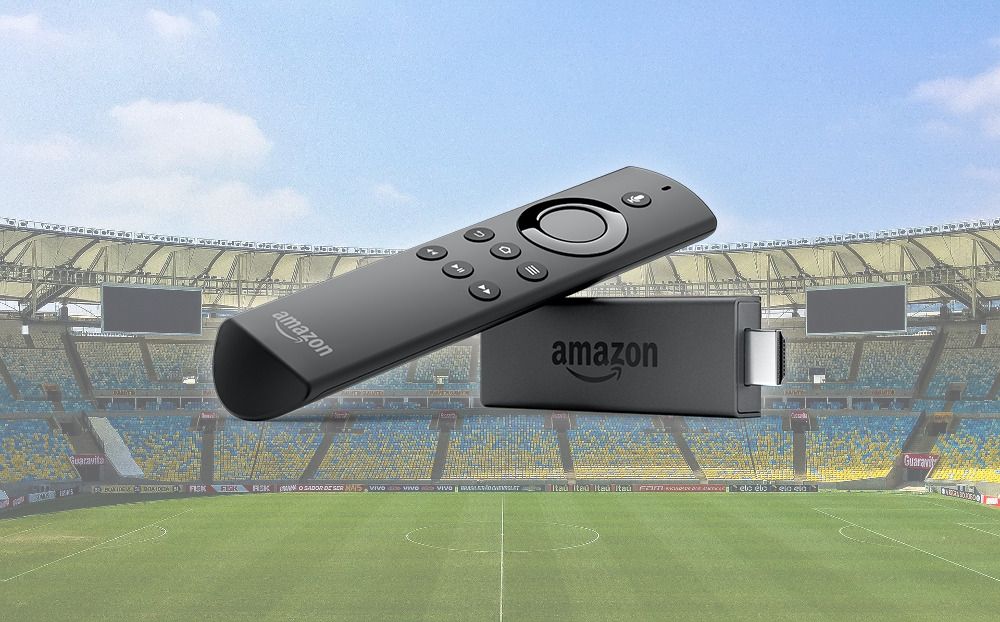 Are you an avid high school football fan who's been looking for a way to watch your favorite team? Look no further! Amazon TV Firestick now offers the ability to stream high school football from around the country. That's right – you can now watch your favorite team play from the comfort of your own home. In this blog post, we'll discuss how to set up your Amazon TV Firestick so that you can start watching high school football games. So grab your popcorn and get ready to cheer on your team – it's time for some high school football!
What You'll Need
If you want to Watch High School Football Online on your Amazon TV Firestick, there are a few things you'll need to have first.
First, you'll need a high speed internet connection with a compatible router or modem. Depending on the speed of your connection, you may need to upgrade your router to support faster speeds. If you're unsure of your current speed, you can check your internet provider's website for details.
Second, you'll need to download the Amazon Prime Video app. This can be done through the official Amazon Fire TV store. Once downloaded, make sure to register an Amazon account so you can access the content.
Finally, if you're not already a member of Amazon Prime, you'll need to sign up for a subscription. Prime members get exclusive access to many TV shows, movies, and other streaming services, as well as free two-day shipping on eligible items.
Once you've got these three components in place, you're ready to start watching high school football on Amazon TV Firestick!
The Set-Up Process
Getting ready to watch high school football on your Amazon TV Firestick is easy! Before you get started, make sure that you have all the necessary components: an Amazon Fire TV Stick device, a compatible television, a compatible WiFi network, and a subscription to Amazon Prime Video.
Once you have everything you need, you can start the set-up process. Here's what to do:
1. Start by connecting your Amazon Fire TV Stick to your compatible television. You'll need to plug the device into an available HDMI port, as well as connect the power adapter to a power outlet.
2. Now, it's time to set up your WiFi connection. On your television screen, select "Settings," then "Network," and then choose your WiFi network. Enter the password for your network when prompted.
3. Next, you'll need to sign into your Amazon Prime Video account. On the home screen of your Fire TV Stick, select the "Prime Video" icon and then choose "Sign In." Enter your Amazon login information and then select "Continue."
4. Now you're ready to start watching high school football! To access the games, select the "Live" tab on the Prime Video home screen. Scroll down until you find the live streaming option for high school football. Select this option and you're ready to go!
Watching the Games
If you have your Amazon Firestick set up and ready to go, then you're ready to watch some high school football! With the Amazon TV Firestick, you can access many of the top high school football games in the country.
First, open the Amazon App Store on your Firestick. From there, find and install an app that allows you to stream the game you want to watch. Most apps will require a subscription fee or one-time purchase to access games, so make sure you read all the details before downloading.
Once you have the app installed, you'll be able to access all the available games. Most apps will allow you to filter by conference or state, so you can easily find the games you want to watch. Many apps also feature other useful features, such as scores and highlights, so you can follow your favorite teams even if you can't make it to the stadium.
Once you've selected the game you want to watch, just hit "play" and sit back and enjoy the action. Whether it's Friday night lights or Saturday afternoon rivalries, watching high school football on your Amazon Firestick is an easy and convenient way to take in all the excitement. Enjoy!

Amelia Earhart is a passionate writer and the founder of Technomaniax. I loves to write principally about technology trends. At Technomaniax.com, I loves to share my opinion on what's happening in tech around the world.