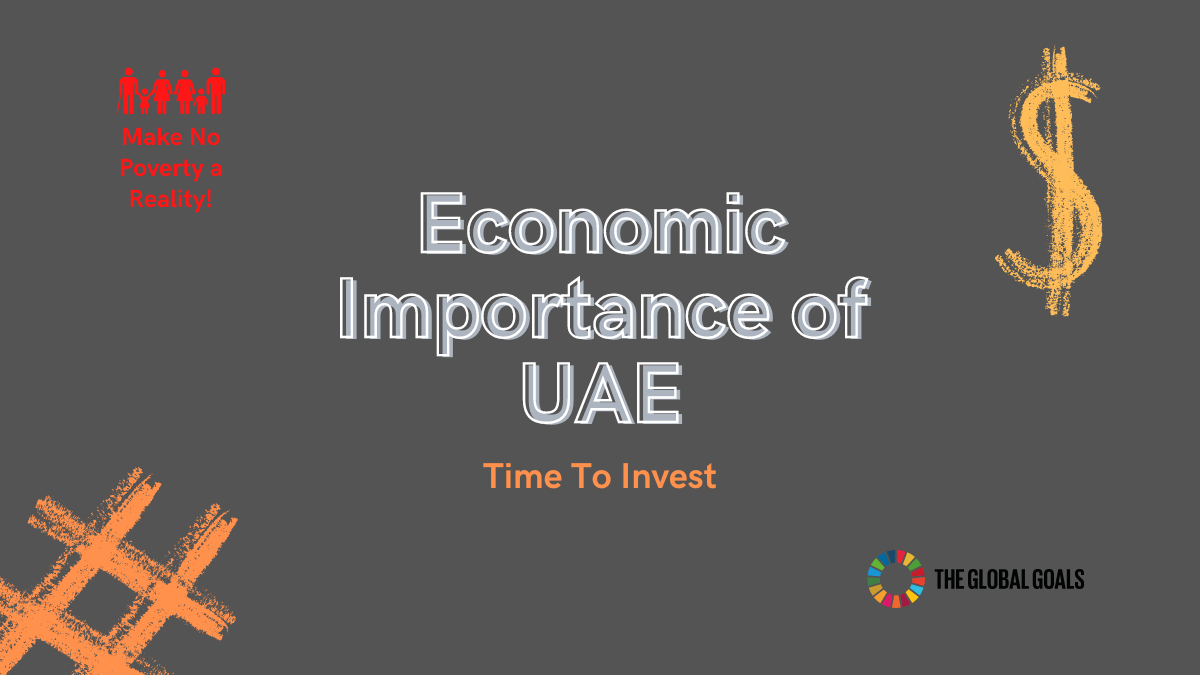 The United Arab Emirates or UAE tends to have an open economy. There is a high per capita income along with a sizable annual trade surplus. The area has pursued some efforts to diversify the economy so that it is not only dependent on oil and gas. These have been successful. The countries of the UAE include Abu Dhabi, Dubai, Sharjah, Ajman, Umm Al-Quwain, Fujairah, along with Ras Al Khaimah. Some of these countries like Dubai and Abu Dhabi have a thriving tourist industry that brings in much cash.
The UAE's strategic plan aims to diversify its economy, encourage global trade and tourism, develop its industry, as well as creating more job opportunities for the nationals. They want to do this by improving education and also increasing private sector employment.
Importance of oil in the UAE
After the discovery of oil, the country experienced a huge transformation. It was first an impoverished area that consisted of small desert principalities and has now become a modern state. The citizens mostly enjoy a high standard of living.
However, the UAE's oil dependence can be said to be a huge long-term challenge. Despite the UAE having a diversified economy, the low oil prices have made them cut expenditures, like those for social programs. The UAE is seen as being an important area across the globe due to it supplying oil to different countries.
Despite the UAE has a very diversified economy in the Gulf Cooperation Council or GCC, the area's economy is still really reliant on oil. Apart from Dubai, most of the UAE still depends on oil revenues. In countries like Abu Dhabi, petroleum and natural gas still play a major role in the economy. Abu Dhabi along with other UAE emirates remain relatively conservative when it comes to diversifying their economy. Dubai has much smaller oil reserves and is bolder in the diversification policy.
Increase in tourism
Tourism claims to be a top non-oil source of revenue for the area. To boost tourism, the government has simple procedures to allow tourists to apply for a visa. This is so that people from across the world can visit the country and check out what it has to offer. They will spend money in the country which will help it out.
Tourists can get visas like the 60 Days Abu Dhabi Tourist Visa, the 90 Days tourist visa, and even a 30 Days Dubai Visa. Tourists can stay for a period of time where they can enjoy the country.
To attract tourists the UAE has focused on developing its desert safaris in such a way that people can enjoy themselves in the desert. They can do this in luxury as well. There are amazing beaches and parks here also. The magnificent malls also make shoppers want to travel to the UAE. The UAE is seen as a popular tourist area now due to the many attractions and activities that one can enjoy here.
Foreign ownership status
Dubai aims to find extra sources of revenue. The Dubai International Financial Centre developed which provides 55.5% foreign ownership, freehold land plus office space, plus no withholding tax, along with a tailor-made type of financial regulatory system which has laws similar to those of top financial centers in countries like New York, London, etc. This encourages foreigners to invest in the country. The UAE has been able to develop much from being a poor area. Now there are many skyscrapers in countries like Dubai and the tourism industry is flourishing. However, most countries here still rely on oil.
To apply for visa visit: https://cheapdubaivisa.ae/