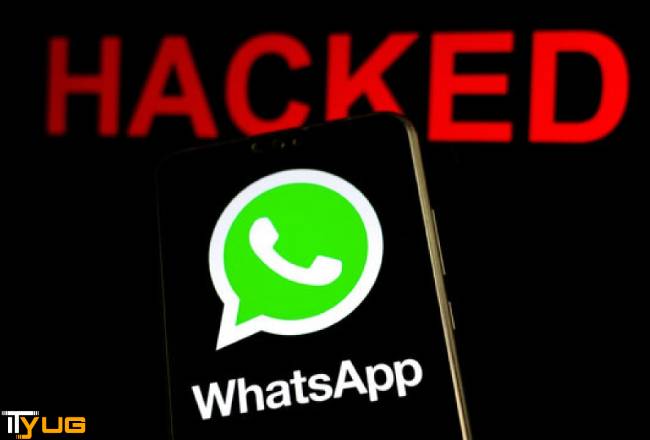 Whatsapp is a very popular platform for messaging someone. Millions of people use it daily for communicating with their friends, families, and others. It claims to be fully secured but hackers are still able to hack your Whatsapp account. After knowing that, a question must arise in your mind—how to know if my whatsapp is hacked?
Let me tell you hackers can hack your account in many ways such as by registering your number on another device or by using the whats app web. Although one Whatsapp account cannot be used on two mobile devices at a time if the hacker uses another device, then he can easily access all of your Whatsapp data. Let's study how to check whatsapp hack in detail. 
Methods to check if someone has hacked your whatsapp account
If you are searching for "how can I see if my whatsapp is hacked" then all the methods that we've provided below will prove helpful for you.
Check your contact list
To check if someone is using your account or not, you must check your contact list. Go to your contacts and check if new people are added to your contact list whom you don't know. There is a chance that someone has hacked your Whatsapp account if there are any new friends that you did not add yourself.
Check your Whatsapp chat
Open your Whatsapp and check if there is any new message that you don't remember you have sent to your friend. When someone hacks your account, he can do anything with that. If you find some unknown messages in your personal chat then there is a high chance that someone has hacked your account.
Check your profile information
Examining whether your profile information has been changed is another approach to determining if your account has been hacked. To do this, open your Whatsapp, go to the setting section and then click on your profile details. Now, check the setting of your profile photo, online, last seen, and status. If you found any changes in the settings that you don't remember you have done yourself then there is a possibility that someone else is using your account.
Check the Whatsapp web
Whatsapp web is a tool through which one can access a Whatsapp account on a PC. But you must be cautious while using it. It can become a source for someone to hack your account. Follow the steps listed below to check if someone is using your whatsapp web.
Navigate to "Settings," which you can find by clicking three dots on the screen's upper right corner.
After that, select "WhatsApp Web" from the list of options.
If it will prompt you to scan the QR code created from the Whatsapp Web on your PC then it indicates that no one else has access to your Whatsapp Web.
You should be able to access WhatsApp Web by scanning the QR code that is created in your browser.
Visit Ityug247 if you want to learn more ways.
recommended: How to Turn off or on Notification Silence Messages on iphone?